Meatloafs of pig meat stuffed of pecorino, peppers and rucola
This meatloaf is the perfect recipe to prepare in occasion to "Mother's Day" lauch. Simply and tasty it is a dish very appreciate both adults and children.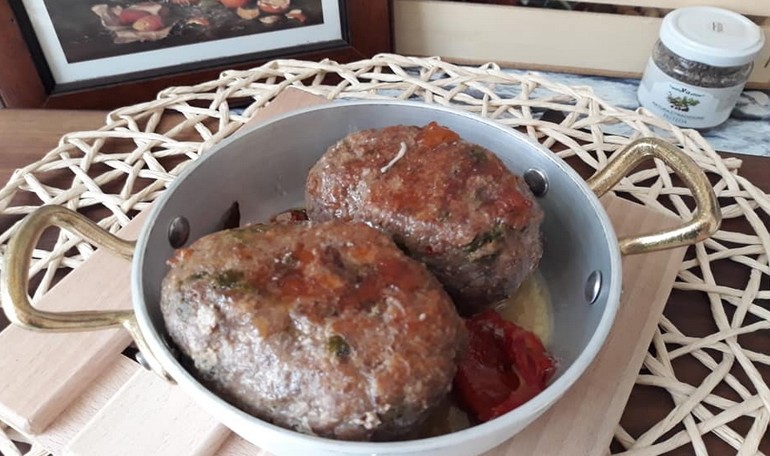 Ingredients
---
- 600g minced pig meat
- 3 sliced of bread
- 2 glass of fresh milk
- 1 egg
- 2 little peppers
- 150g pecorino romano previously grated
- a bunch of rucola
- one spoon of Pestada
- salt & pepper q.b.
- Oil
Preparation
---
Clean, wash and cut the peppers in little pieces, then put them in a saucepan with a spoon of oil and a pinch of salt. Cook the peppers on a medium fire for about 10 minutes
In the meantimes pour two glass of fresh milk in a bowl and soak the slices of bread. Put in another bowl the minced meat, then add the bread previously wrung, the greted pecorino, a tea-spoon of Pesteda, salt and pepper and the rucola previously washed and cut.
Add the peppers and mix all well, in order to obtain a soft dough. Form the teo meatloafs and cook the in a saucepan with 3 spoons of oil. Brown all sides and the pour a cup of water, let them cook on a low fire for about 30 minutes.