Vanilla and raspberries minicakes
What do you think about a fragrant snack, very fast and easy to prepare?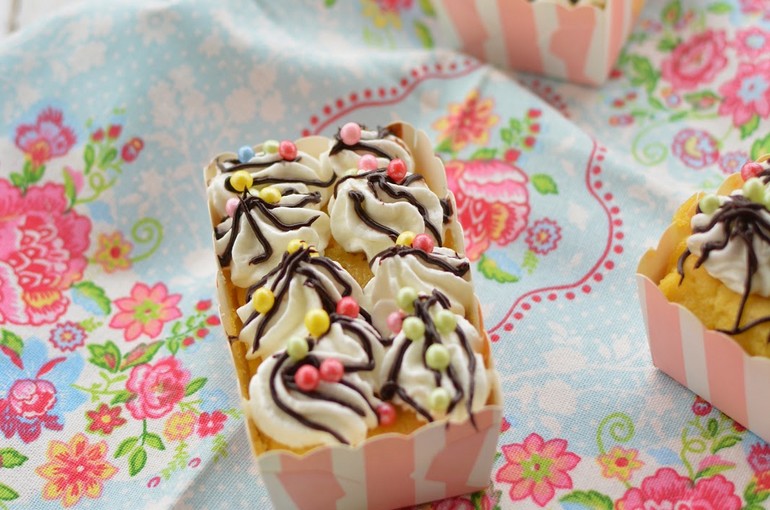 Ingredients
---
- 1 package of prepared for cupcakes (Cameo)
- 200g raspberries
- 6 teaspoons of Goji berries jam (Più Frutta Goji- VIS)
Preparation
---
Prepare the cream for the topping and the dough following package instructions, but to the prepared for the cupcakes, once assembled with butter and eggs, add 200g of raspberries and stir them slowly. Transfer the mixture in 6 minicakes molds and pour on the surface the jam. Bake it, let it cool down and decorate it with the frosting, the chocolate glaze and the beads.
DISCOVER ALSO...
the "Più Frutta Benessere" jams