Plumcake with pears and chestnut cream
This cake is perfect for every moment of a day: breakfast, afternoon snack or dessert. The pears and the chestnut cream are a tasty combination that is able to entusiasmate your children.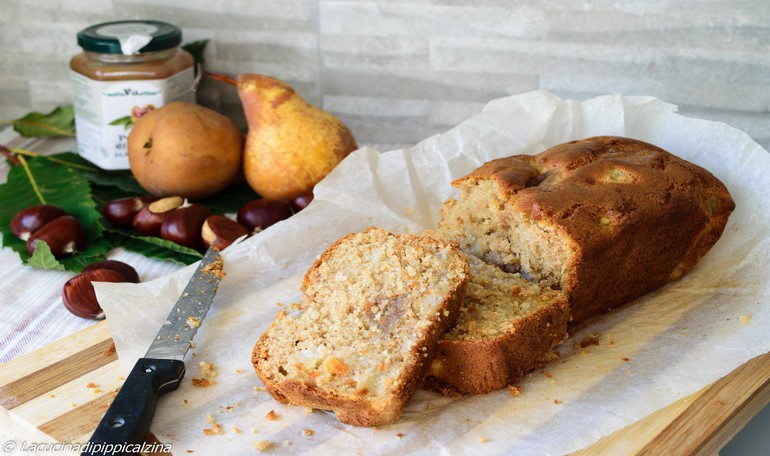 Ingredients
---
- 180g flour type 1
- 100g butter
- a spoon of di bicarbonate
- a pinch of salt
- 100g cane sugar
- 2 "Abate" pears
- 2 eggs
- 150g "Poesie di Frutta" chestnut cream
Preparation
---
In a bowl mix the flour, the salt, the bicarbonate and the cinnamon. In another bowl work the butter with the sugar, the add the eggs and the pears previously peeled and cut in squares. Now mix the content of the two bowl, and finally add the chestnut cream. Puor the mixture into a cakepan previously butter and floured.
Spread some spoons of chestnut cream over the surface of the cake. Cook in a pre-heated oven to 180° for about 30 minutes. Let it cool and then serve.