The recipe of the Sweet Ravioli cooked in oven is very easy and the result is excellent. You can preserve them some days closed in a jar. These biscuits are lactose free.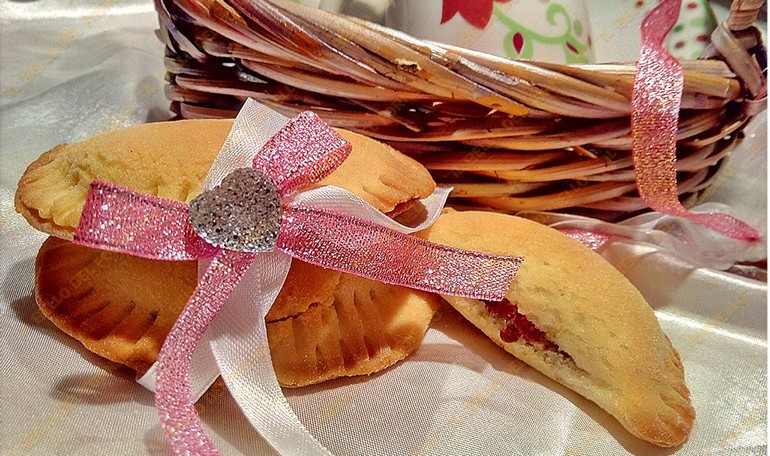 Ingredients
---
Ingredients for about 15-17 ravioli:
- 170g flour 00
- 60g sugar
- 1 egg
- 50 ml di olio Sunflower oil
- "Natura & Tradizione" cherries jam q.b
- icing sugar
Preparation
---
In a bowl mix the flour with the sugar. Then add the oil and the egg. Work all ingredients using you hands until you obtain a soft and compact dough.
Form a ball, wrap it into a food-film and store it in fridge for about 30 minutes. After this time spread the dough over a working table previously floured and cut different disks using a glass.
Put some jam over every disks and then close them in order to form the ravioli. Pay attention to close well the sides (you can use a fork to do this operation). Dispose the disks over a baking tray previously covered with a baking paper and cook them in a pre-heated oven to 180° for about 15-18 minutes. Let them cold before serve and sprinkle all wih icing sugar.