Sbriciolata with wild berries and mascarpone
The Sbriciolata is a cake very fast to prepare and is perfect, cut in slices, to serve during the birthday parties.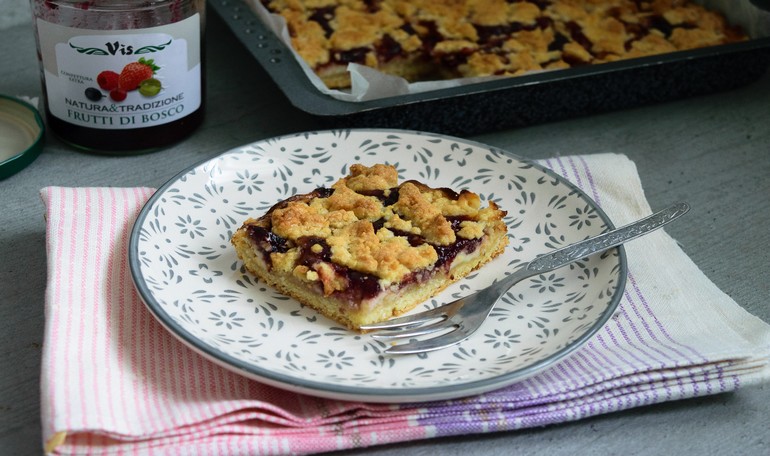 Ingredients
---
- 250g flour
- 125g butter
- 100g sugar
- 1 egg
- 250g mascarpone
- "Natura & Tradizione" wild berries jam
Preparation
---
Prepare the shortcrust pastry mixing the flour, the sugar, the butter previously cut in pieces and the egg. Work fastly without compacting. Puor some dough into a cake-tin in order to form a homogeneous layer. Spead a layer of mascarpone, pay attention to avoid to move the dough. Then spead some jam over the mascarpone. Take the rest of the dough ad dipose the crumbles over the jam. Cook in a pre-heated oven to 180° for about 40 minutes. Let it cold and sprinkle it with icing sugar.