Cake with whole wheat flour, apples, pears and goji jam
A cake prepared with apples and pears, whole wheat flour, but without eggs and butter.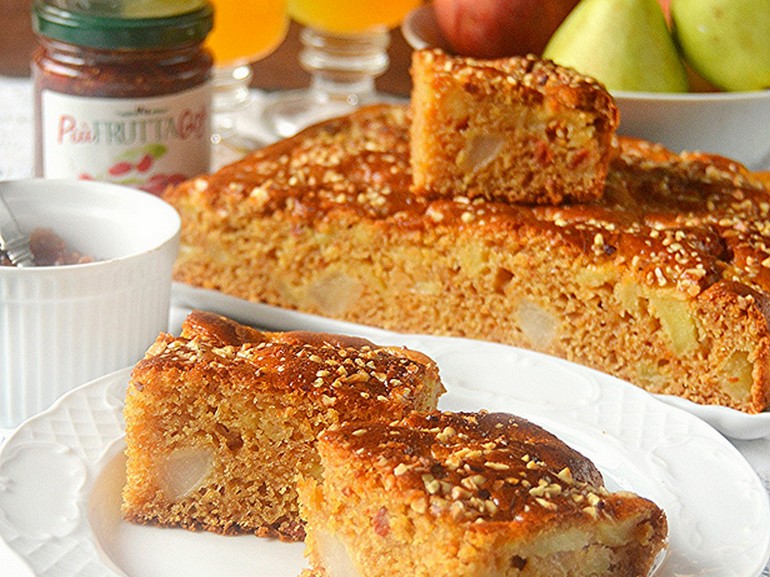 Ingredients
---
- 150g whole wheat flour
- 50g spelt flour
- 50g di potato starch
- 1 sachet of yeast
- 140 ml juice of agave
- 2 spoons of Vis Goji jam
- 60 ml sunflower oil
- 200 ml rice milk
- 2 Golden apples
- 2 pears
- grain of hazelnuts q.b.
- 1 pinch of salt
Preparation
---
In a bowl mix all dry ingredients, then add the oil, the milk little by little, and the juice of agave. Mix well, then add the apples and the pears previously peeled ad cutted. Finally add to the dough 2 spoons of goji jam.
Pour the dough into a rectangular pan (24x24cm). Sprinkle with the grain of hazelnut and cook in a pre-heated oven to 175°C for about 40-50 minutes.
Let cold in fridge for about 2 hours before serve.
DISCOVER ALSO...
the "Più Frutta Benessere" range