The word from the nutritionist
Paint yourself with the colors of wellness
Do you know that to get the complete satisfaction of your body's needs it's important to combine the consume of fruit and vegetable in a correct way?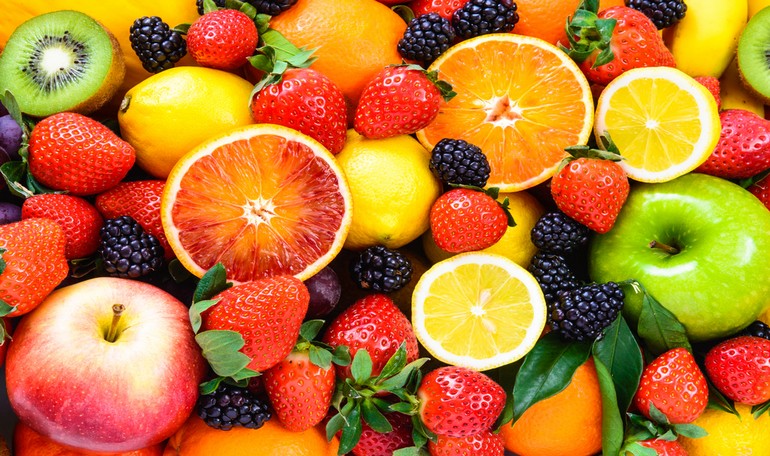 When you were child you were taught that it is indispensable to consume fruit and vegetables. Recent studies have showed that the healthy properties of vegetables depend not only from their content of water, sugars, vitamins and minerals, but also from their content of fibers and "phytochemicals". The "phytochemicals" contain antioxidant that aid your body to defend itself from the free radicals and regulate the proliferation of the cells. The experts recommend to eat 5 portions of fruit and vegetables during the day and especially they propose to combine these aliments because everyone has particular qualities and only a correct mixing allows to get the complete satisfaction of our body's needs.
Red, yellow-orange, green, blue-violet and white are the colors for your wellness; the aliments present in these 5 groups are good allies for your health. Their consumption is important because they allow to reduce the risk to develop tumors and cardiovascular diseases, finally they prevent from the cellular aging. Every group of aliments has its particular properties:
- the aliments of the red group are important for the protection of epithelial tissue;
- the aliments of the yellow-orange group have a high pro-vitamin action;
- the aliments of the green group, rich in magnesium, are very important for the metabolism of proteins and carbohydrates;
- the aliments of the blue-violet group contain some important substances for the sight
- the aliments of the white group reinforce the bony tissue and protect the lungs.