The word from the nutritionist
The fig: a dilight in cusine
Do you know that the figs can be used in cuisine to prepare very particular dish? And that these fruits are not only a good ingredient but they have also many healthy properties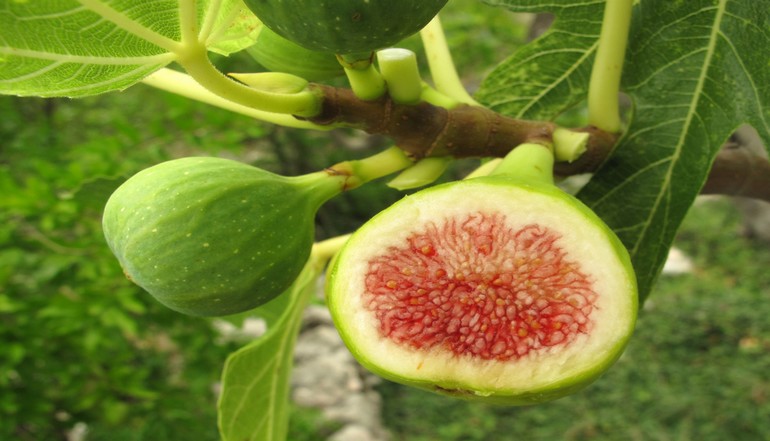 Figs are very sweet fruits, have a medium satiety index and a low caloric content, only 47 kcal per 100g, that is lower than the ones of grape and tangerines (about 70 kcal per 100g).
Figs are not only a good food but they have also many healthy properties: for example the seeds, the mucilage and the sugary substance of the fruit, have delicate laxative properties, besides the fresh fruits are very rich in digestive enzymes, that can make easier the assimilation of the aliments. Figs are also rich in: potassium, iron, calcium (for this they are very good for the teeth and the bones), magnesium and vitamins (A, B1, B2, PP, C) that are important to keep efficient the sight and to protect the skin.
Since the ancient age figs are not only healthy fruits, but also a very important ingredient used in cuisine to prepare different dishes from the hours-d'oeuvre to the sweet. The fresh fruits can be used to prepare delicious jams, cakes, gratins and tarts, but the real connoisseurs of the cuisine art eat the pulp with cold meats and "risotto". It is also very good to taste the figs with sheep or goat cheeses and duck or guinea-fowl meats.

Published 01 November 2016