The word from the nutritionist
The Passion Fruit
The passion fruit, called also maracujà o granadilla, is a fruit originating from the south of America but it is cultivated also in the subtropical zone of the Australia, New Zeeland and South Africa.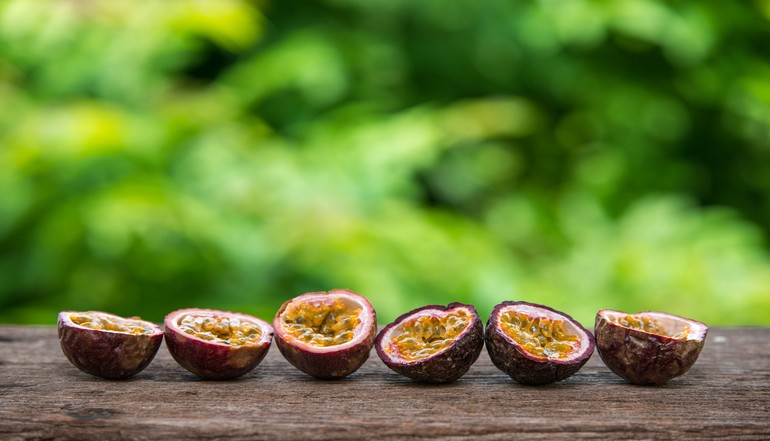 This fruit has an oval or roundish form, a medium-small size (diameter about 6-8 cm and length 4-9 cm) and a very perfumed pulp. Its rind is thick and sturdy and it is not edible, instead, the gelatinous and very perfumed pulp has yellow-pink colour and a sweet-acid taste . The pulp contains a lot of seeds that are used for the alimentation of animals or for the extraction of an oil used in the cosmetic field because it is very benefical for the skin thanks to its high content of antioxidant.
This fruit is very rich in fibres and poor in calories and for this it is indicated in the hypocaloric diets; its pulp, that is principally composed of water, contains: iron, potassium, magnesium, zinc, selenium, vitamin A, Omega 6 and a little quantity of Omega3.
It is a fruit easy to digest and able to favour the intestinal motility thanks to the presence of pectin, that also aids to satisfy your hunger, instead, the presence of mucilage is useful against gastritis and colitis.
The fruit can be eaten au naturel or as ingredient for the preparation of cocktail, sauces, mousse, cream, sorbets, jams or sweets. It's very good mixed with a white yogurt or in an exotic smoothie, you can also use it to flavour the risotto, pork or chicken roasts, prawns and carpaccio.