The word from the nutritionist
The grapes and their thousand virtues
Light and nourishing, purifying and revitalizing, sedative and anti free-radicals: there are the most important characteristics of the grapes, an important wellness source that the nature gives you in autumn.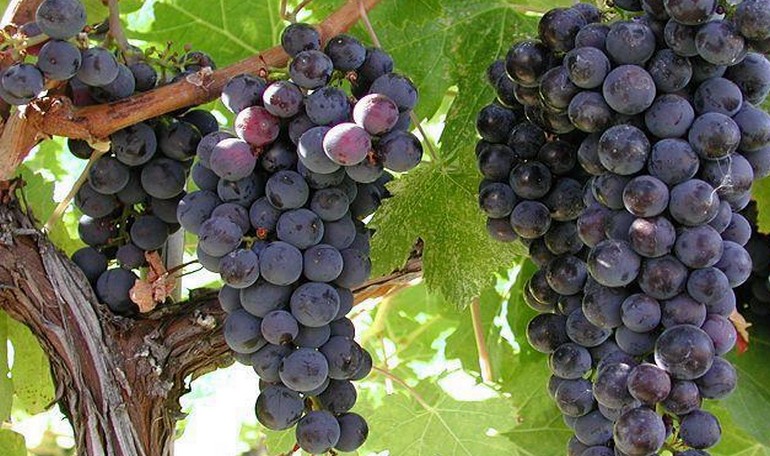 The grapes, thanks to their particular qualities (beauty, goodness and virtue), are considered a pearl of the autumnal food market basket. The sweet grapes, ripened by the summer sun, are not only a very delight to the palate but are also very healthy for your wellness, as they are very rich in many substances important for your body.
This fruit is very rich in water (about 80%), has low quantities of fats and proteins, is very rich in simple sugars (glucose and fructose), in vitamins (C, PP, B1, B2, A), in organics acids, in mineral salts (calcium, magnesium, iodine, iron, silicon and chromium); for these reasons it is a light, nourishing and energetic fruit that can be easily digested. The grapes are laxative and diuretic, thanks to their low content in sodium, they have also a high purifying power, they contribute to the reduction of the cholesterol level in the blood, to the elimination of the uric acid and to fight the calculus.
There aren't many differences between white grapes and black grapes, but the second type is richer in iron and in flavonoids (oxidant substances that are very important for the health) than the first one. These substances are not only present in black-grapes but also in their by-products; many researches have shown that drinking a moderated quantity of red-wine gives many benefits to your body. The grapes have finally a protective effect on your skin and on your hair, in fact, their precious components purify, hydrate, levigate and brace your epidermis and revitalize and strengthen your hair.

Published 17 November 2016