The word from the nutritionist
Lunch outside home? How not to have an excessive meal!
Nowadays it is nearly impossible for many people to have lunch at home, in fact, every day many Italian workers, students and managers fill canteens, coffee bar and fast-food. For these people the risk to make some dietary mistakes is very high.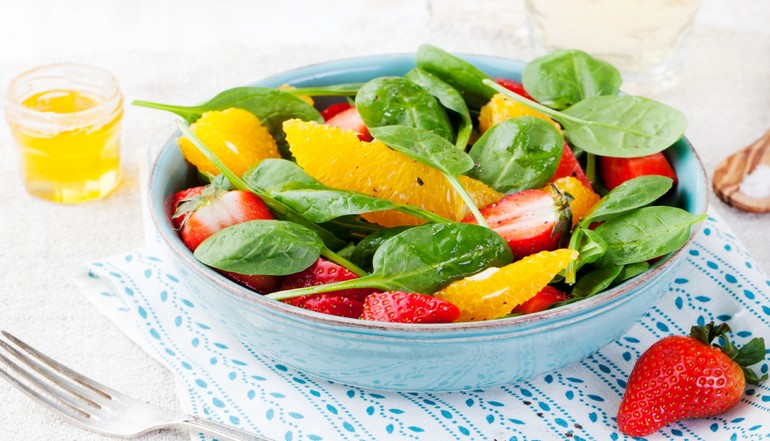 In this context the correct and healthy Mediterranean diet may be erroneously replaced by excessively calorical choices. At midday it's important to have a light lunch preferably with carbohydrates, but without fats and alcohol. A heavy meal is hard to digest and causes sleepiness, bloat and acid stomach; all this may mean low productivity and a reduction of the quality of work.
How you can choose a healthy meal? First of all you have to avoid sandwiches with high calorie ingredients like fat cold cuts, cheeses and sauces; you can eat instead the light and simple ones, for example with vegetables or leans (roasted turkey, "bresaola" or cured ham without fat ) or the classic "caprese". It's also important to choose correctly the type of bread you use, in order to cut down the calories, for example the bun and the special bread (with milk or olive oil) are more energetic than the simple white bread.
If you would like to have a very healthy meal you could eat cooked or raw vegetables, maybe with meat or cheese. Pay attention to the famous "insalatone" that often contain both a mix of different ingredients (for example wurstel, cheese, ham, egg, tome and mozzarella) and very fat condiments (sauces, mayonnaise); in this way a simple salad becomes a very fattening food. Do you prefer the pizza? Good, it is a very complete and healthy food, but also in this case it's necessary to make a correct choice: "bresaola and rocket" pizza, "margherita" pizza or pizza with grilled vegetables are the best ones.
If you spend your lunchbreak in a restaurant eat a simple first course (pasta with tomato sauce and basil, or a "risotto") or a light second course (meat or fish cooked on the grill or with steam) with abundant vegetables. Finally eat some seasonal fruits.
How you can save money? You can cook your meal the evening before and eat it pleasantly you're your colleagues. The lunchbreak is also an opportunity to regain one's neurons and spirit.

Published 22 November 2016