The word from the nutritionist
Get in fit with the herbs of spring
Salad, dandelion, corn salad, nettle... the nature aids you to get rid of the puffiness and the toxins amassed during the wintry months.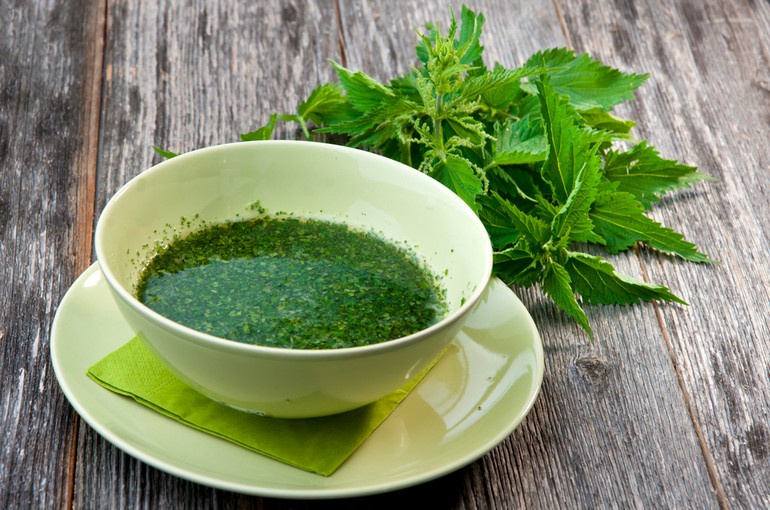 In spring your body needs to get rid of the puffiness and the toxins amassed during the wintry months, when you have practiced little physical activities and eaten very fat foods. Fortunately the nature offers you different foods perfect to put you in the better shape and to give the energy necessary to face the first days of the hot season. Discover them!
The salad is very useful for your body, in fact, it contains not digestible fibers that arrive directly in the intestine helping its functions, besides they are very important in the slimming diet because the fibers slow down the absorption of the sugar. The salad is rich in vitamins (A, C and E) that protect the cells against the aging, in mineral salts (in particular potassium that faces water retention), in copper, in zinc and selenium.
Dandelion is very appreciated for its diuretic, anti-inflammatory, purifying and detoxifing of liver properties. This herb is the most known on the peasant spring tables where it is eaten in salad with hard-boiled eggs or cooked with bacon.
Shoots of hop are very depurative and are able to purify the blood and the liver. In particular these shoots are perfect to prepare tisanes and decoctions with sedative properties. They are very appreciated in cuisine as ingredient for Italian omelette or risotto, but they can also be eaten seasoned with melted butter.
The corn salad has important nourishing properties: it prevents the anaemia and the arteriosclerosis, it stimulates the activities of the liver, the kidneys and the intestine, finally it has a laxative action. These leaves are very used in the popular cuisine both raw in salad and cooked together with other herbs and vegetables.
The nettle has depurative, tonic and diuretic effects; it's also very helpful for the inflammation of the intestine thanks to its anti-inflammatory properties. The nettle is an important ingredient for risotto, soups and potato dumplings.
During a walk in the countryside you can also pick up the shoots of the butcher's broom that grow at the base of the plant. They have a slightly bitter taste and are very used to prepare the risotto and to eat together with the hard-boiled eggs.
A special celebration, that takes place in Forni di Sopra (UD), is dedicated to the herbs of Spring.