Biscuits ACE jam and bitter chocolate
The joint between the ACE jam and the bitter chocolate is simply spectacular, discover it in these biscuits that are perfect for the tea time.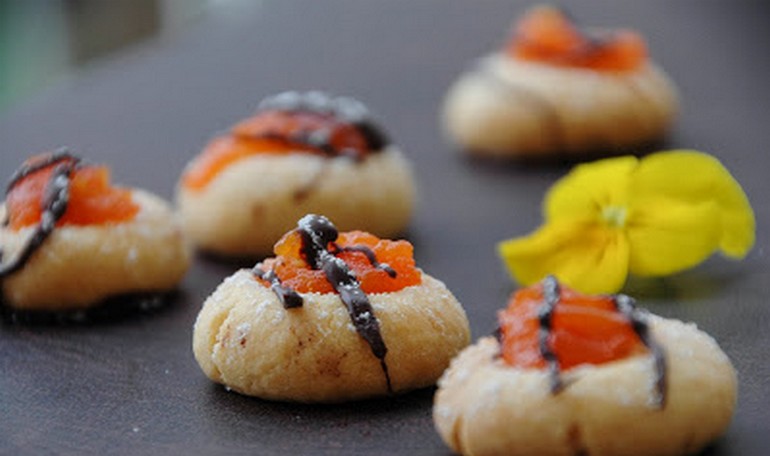 Ingredients
---
- 350g flour
- 70g cornflour
- 3 yolks
- 250g butter
- 150g sugar
- 1 packet of yeast
- 1/2 small glass of liquor (your favoured)
- Vis Ace jam
- bitter chocolate
Preparation
---
Mix the yolk with the butter until you obtain a soft cream, then add the butter (previously melted) and amalgamate al using a mixer. Add the flour, the cornflour and the yeast. Work the dough using a wood spoon, then flavour the mixture with the liquor. Continue to work with your hands until you obtain a soft ball. Store in fridge for about 30 minutes and then cut a lot of small ball.
Flatten slighly every ball creating a small hole in the middle. Cook in a pre-heaten oven to 150° for about 15 minutes.
Let them cold and put a small spoon of jam in the hole of every biscuit. Finally sprinkle everyone with melted bitter chocolate.