Cookies with raspberries jam
These cookies are very teasty thanks to a fragrant pastry and a very tasty stuffing of rasperries jam...surely they are a pleasant half afternoon break.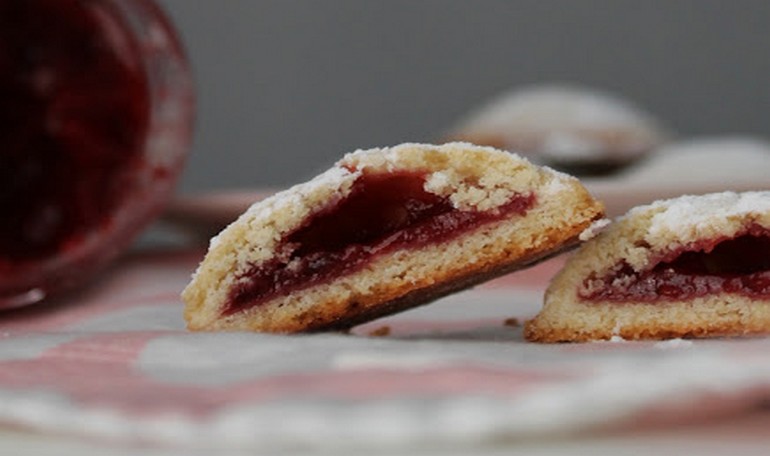 Ingredients
---
Ingredients for 20 cookies:
- 230g flour
- 100g butter
- 80g sugar
- the rind of one lemon
- 1 egg
- 1 spoon of yeast
- raspberries Vis jam
- icing sugar
Preparation
---
In a bowl pour the flour, Put the egg in the middle and start to mix using a fork. Then add the sugar, the yeast, the grated rind of one lemon and for the last the melted butter. Mix all until you obtain a soft and homogeneous dough. Wrap it into a plastic wrap and store in fridge for about 1 hour.
Divide the dough in two parts. Spread the first and cut a lot of disks using a pastry cutter . Put in the middle of every disks a spoon of jam. Take the second part of the dough and spread it. Using a pastry cutter cut a lot of disks that you have to use to close the disks with the jam. Pay attention to close well the sides. Cook in a pre-heated oven to 170°C for 15 minutes.
Let them cool and sprinkle them with icing sugar.