Donut with lemon and lime honey
Have already organized the Easter Monday picnic? We give you an idea for the sweet to bring.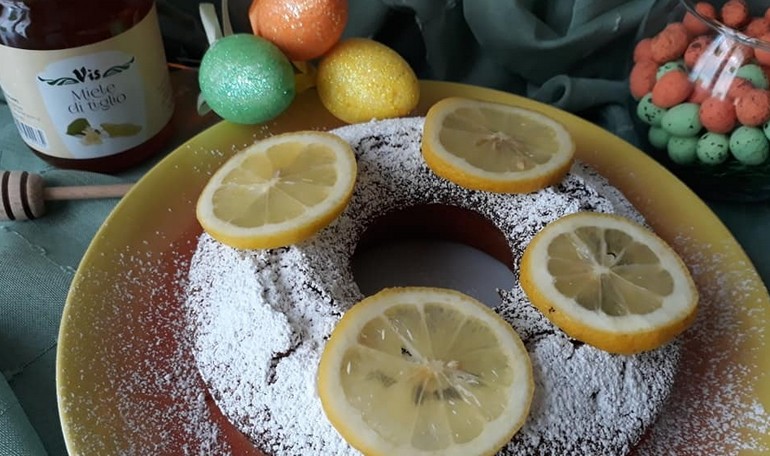 Ingredients
---
Ingredients (cake-tin with a diameter of 20 cm)
- 130g flour
- 80g butter
- ua packet of yeast
- the juice of two lemon
- 2 eggs
- 50g sugar
- 100g lime honey
- 1 organic lemon
- 1 pinch of salt
- icing sugar
- slices of lemon
Preparation
---
In a bowl whip the eggs with the sugar, then add a pinch of salt, the melted butter, the lemon juice, the honey, the grated rind of one lemon, the flour (little by little) and the yeast. Mix well all ingredients until you obtain a soft dough and then pour it into a cake-tin previously buttered and floured. Cook the cake in a pre-heated oven to 180° for about 30 minutes. Let it cold before garnish.
DISCOVER ALSO...
the other tastes of Vis honey