Cookies with spelled flour and rosehip jam
The spelled flour is used in the pastisserie because it has a less percentage of gluten and this makes the yeast doughs more soft and light.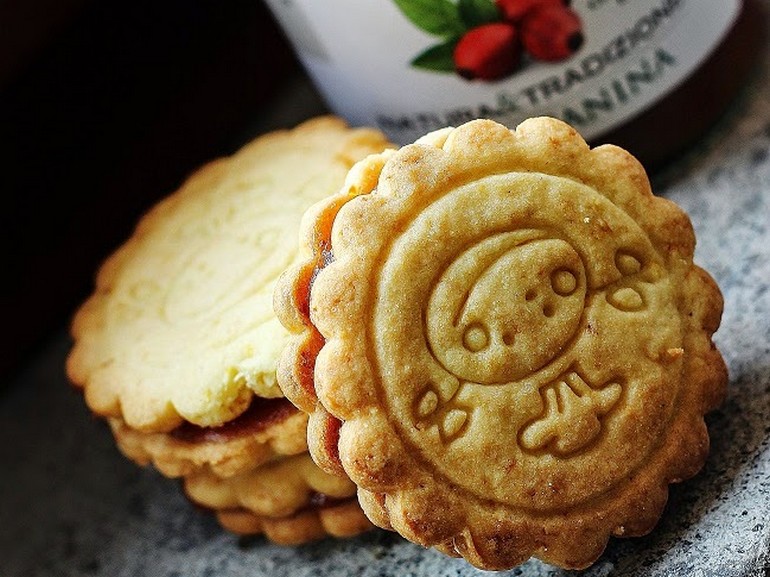 Ingredients
---
- 500 g of white spelled flour Prometheus
- 250 g of raw cane sugar
- 70 ml of extra virgin olive oil
- 70 g of seed oil
- 125 g of water
- 12 g of baking (baking powder for cakes)
- a Bourbon vanilla pod
- Rosehip jam
Preparation
---
Dissolve sugar in water combine the baking, the two oils, flour, vanilla extracted from the pod. Work it all very quickly and leave the pastry to rest in the refrigerator for an hour. Before using the pastry knead again putting half a minute in the planetary with about 5 g of water.
Preheat oven to 356 F.
Roll out the pastry with a rolling pin on floured surface to a thickness of about 4-5 mm.
Use the shapes as desired to obtain the cookies that will be cooked about 15 minutes until golden.
Fill cookies with rosehip jam.