Muffin with yogurt and blueberries jam
The muffin with yogurt and blueberries jam, are soft and very tasty sweets perfect for breakfast or for the afternoon snack.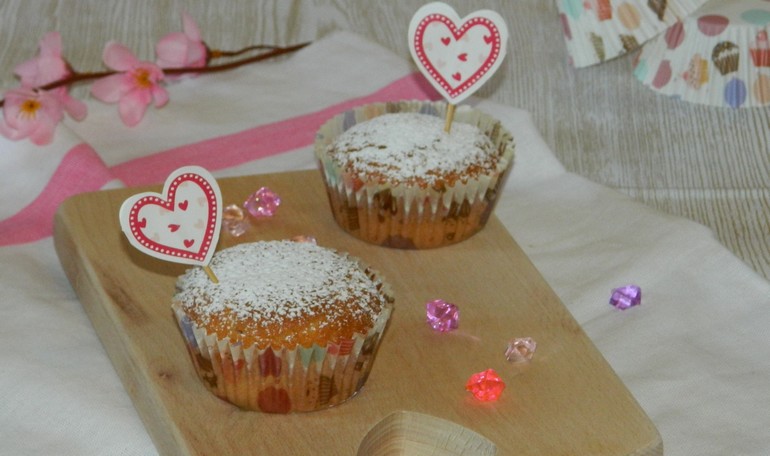 Ingredients
---
- 1 egg
- 70g sugar
- 60g butter
- 1/2 jar of yogurt
- the rind of one lemon
- vanilla
- 120g flour type 00
- 1/2 packet of yeast
- 1 jar of "Natura & Tradizione" blueberries jam
For garnish:
- Icing sugar q.b.
Preparation
---
Work the soft butter with the sugar using a kitchen machine. Then add one egg and the yogurt, continue to mix. When you obtain a smooth homogeneous mass add the rind of one lemon and the vanilla, for the last add the flour and yeast and mix slowly from below upwards.
Pour some mixutre into the first cupcake case, then add a spoon of jam and cover with the rest of the dough. Make this procedure for all cupcake cases. Cook in a pre-heated oven to 180° for about 20 minutes. Let them cold and then spinkle them with icing sugar.