Salted little tarts with ricotta, cherry tomatoes and pistachios
These funny little tarts with ricotta, pistachios and cherry tomatoes are perfect as appetizer for the Easter dinner or for the picnic of the Easter Monday.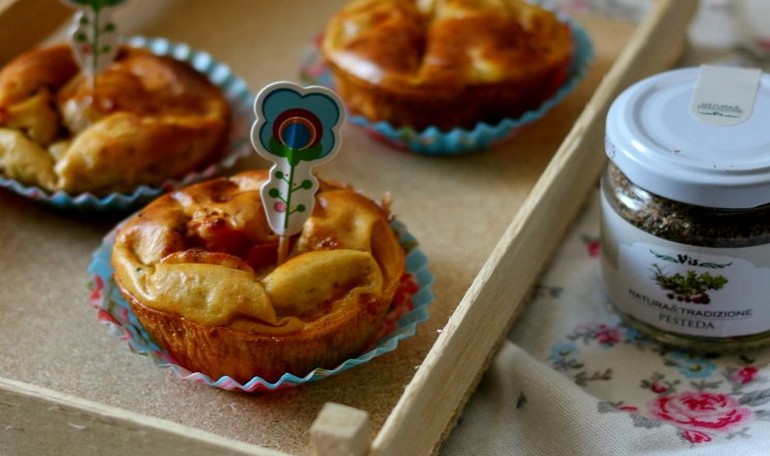 Ingredients
---
Ingredients for four little tarts:

- 1 organic egg
- 1/2 glass of milk
- 3 spoons of flour
- 3 spoons of cow ricotta
- 2 spoons of minced pistachios
- 5 Pachino cherry tomatos
- 1 tea spoon of Pesteda Vis
- salt
- chives
Preparation
---
In a bowl whip the egg and add the milk, mix well the ingredients and then add the flour. Continue to mix with the whips until you obtain a creamy dough. Add a pinch of salt, the chives and the Pesteda Vis, mix all and then add the minced pistachios and the cherry tomatos previously cut.
Pour the dough into the molds previously oiled. Cook in a pre-heated oven to 180°C for about 20 minutes.
Take out of oven, let them cool, remove from the molds and serve.