NEW VIS PRODUCTS
"Più Frutta Benessere" jam
"Più Frutta Benessere" jams are a heap of taste in a unique product, perfect for breakfast or a healthy snack made of energy and a lot of sweetness.
VIS AND WELLNESS
Nutritionist's Articles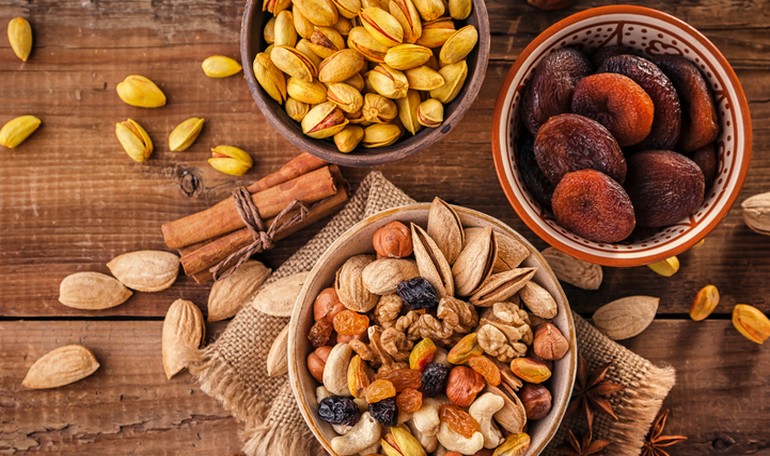 Dry fruit: how and when consume it?
Using the words "Dry fruit" we usually mean the class that includes walnuts, hazelnuts, pine nuts, chestnuts, peanuts, cashews, almonds and pistachios; actually almost every fruit can be dried, so that's why we have to call it nuts.
CONTINUE