Cake with sour cherries light jam
This is a perfect cake to prepare the day before the party because it will remain very soft also the day after.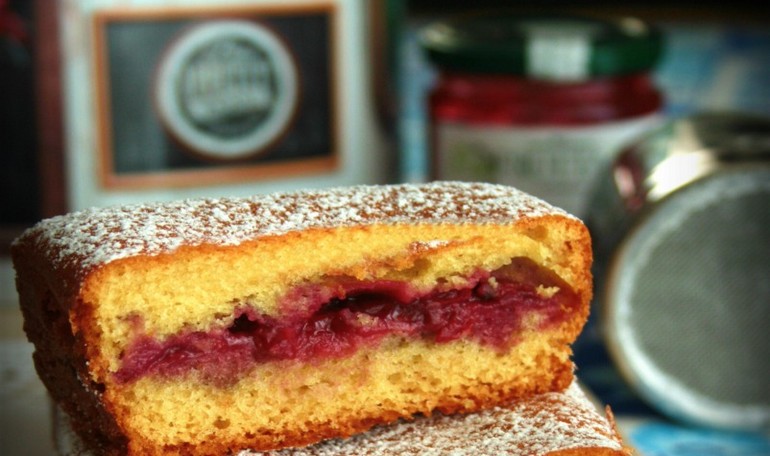 Ingredients
---
- 125g flour 00
- 25g wheat starch
- 80 ml milk
- 50 ml seeds oil
- 2 eggs
- 100g sugar
- 1/2 of packet of yeast
- 150g sour cherries"Più Frutta Light" jam
- icing sugar q.b.
Preparation
---
Whip the eggs with the sugar until you obtain a frothy mixtyre, then a the oil and the milk. Continue to mix and add, little by little, the flours and the yeast. Divede the dough in two parts. Take the first one and pour it into a plumcake mould (lenght: 18cm) previously covered with baking paper.
Dispose it in the bottom of the oven and cook it in a pre-heated oven to 170° C (air circulating oven set). Take out of the oven and cover the surface with jam (stay away from the sides), then pour over it the rest of the dough. Level the surface with a wood spoon.
Cook it in oven for other 28-30 minutes. Let it cold and sprinkle it with icing sugar.