Dumplings of pâte brisée with cottage cheese and lingonberries
What about a delicious sweet to satisfy glycemic rapture? These dumplings of shortcrust pastry filled with blueberry jam and ricotta are perfect to you.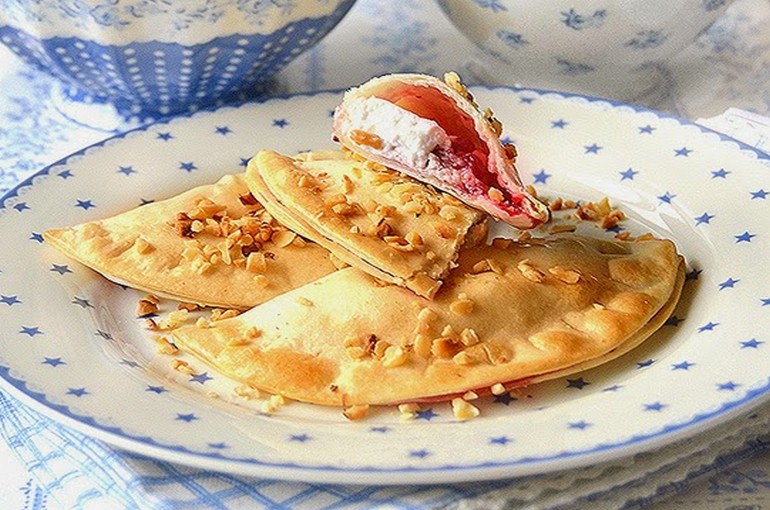 Ingredients
---
- 300g flour
- 80g cold water
- 10g salt
- 1 sppon of sugar
- 150g butter
- 200g cheese cottage
- 1 jar of lingonberries extra jam Vis
Preparation
---
Mix the flour with the salt, the sugar and butter previously cutted in cubes. Kneading with the the hands all ingredients and add the cold water in order to obtain a smooth dough.
Wrap it in a special foil and store in fridge for about 1 hour, then spread the dought (1 thickness). Using a cooking-cutter (or a glass) cut different disks, then pour in everyone a spoon of jam and one of cheese cottage. Fold the disk on itself in order to form a half-moon and pay attention to press well the edges for sealing the dumplings.
Cook them in a pre-heated oven to 200° for about 10/15 minuts.