Gelatelli with yogurt and sour-cherry light jam
What about a good ice cream to face the rising of the temperature?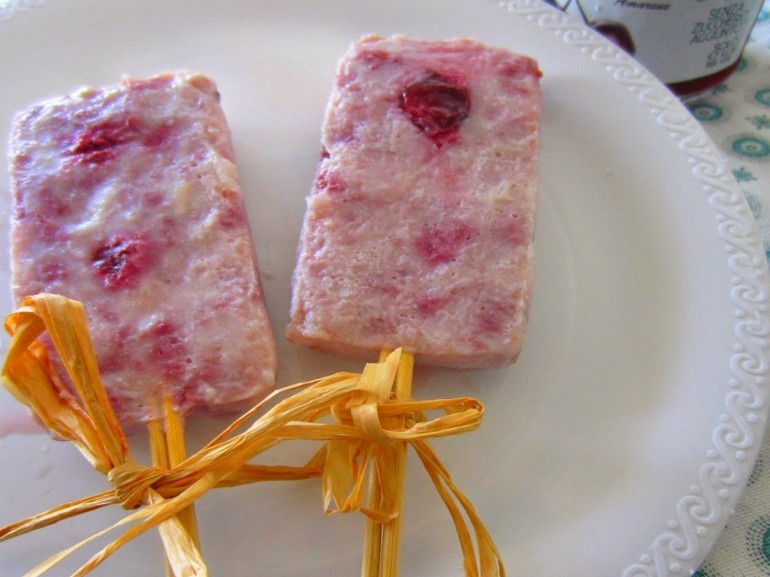 Ingredients
---
Ingredients for 4 gelatelli:
- 150g white yogurt
- 50g sugar
- 2 spoon of sour-cherry "Più frutta Light" jam
Preparation
---
In a bowl mix the yogurt with the sugar, then add the sour-cherry jam. Pour the mixture into the special shapes and store in fridge for about 6 hour.
Two minute before serve take off the "gelatelli" from the fridge.
DISCOVER ALSO...
the "Più Frutta Benessere" jams