Pound cake with blueberries
Today we discover the poundcake: a sweet similar to a plumcake, but covered with a tasty frosting.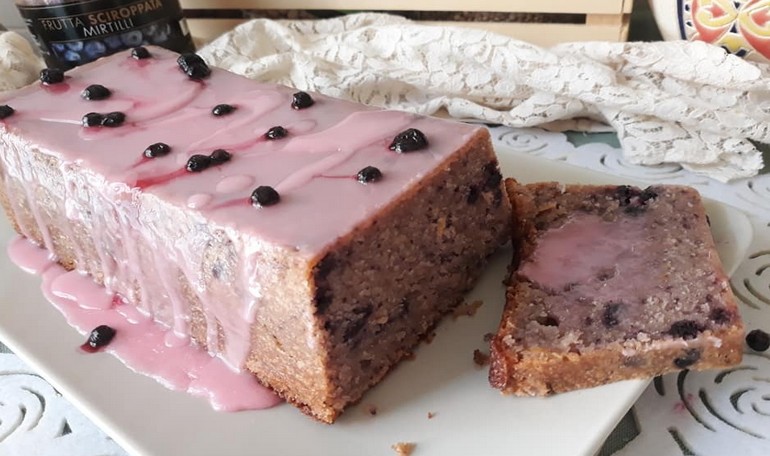 Ingredients
---
- 220g soften butter
- 210g sugar
- 300g flour 00
- 4 eggs
- 1 lemon (rind and juice)
- 100g Vis blueberries in syrup
- a packet of yeast
- a pinch of salt
For the frosting:
- 200g icing sugar
- lemon juice
- the juice of the blueberries in syrup
Preparation
---
In a bowl work with the whisk the butter and the sugar, until you obtain a cream, then add the eggs (one at a time), the flour (little by little)and the yeast. Continue to mix in order to amalgamate al ingredients.
Add the grated rind, a pinch of salt and the blueberries in syrup, pay attention to mix from top to bottom. Transfer the dough into a plumcake mould, previously buttered, and level the surface with a spoon.
Cook the pound cake in a pre-heated oven to 180° for about 80 minutes. Remove it from the mould and let it cold, in the meantimes prepare the frosting. In a bowl pour the sugar, then add the sugar and some spoons of blueberries syrup. Mix all and the pour the frosting over the pound cake and garnish the cake with fantasy.
DISCOVER ALSO...
the other Vis fruit specialties