Calf with pesteda and lampascioni
Here is a recipe that unites North and South: calf with our pesteda and lampascioni (wild cipollines typical of Calabria). It is not only beautiful to be seen but also perfect for a light meal.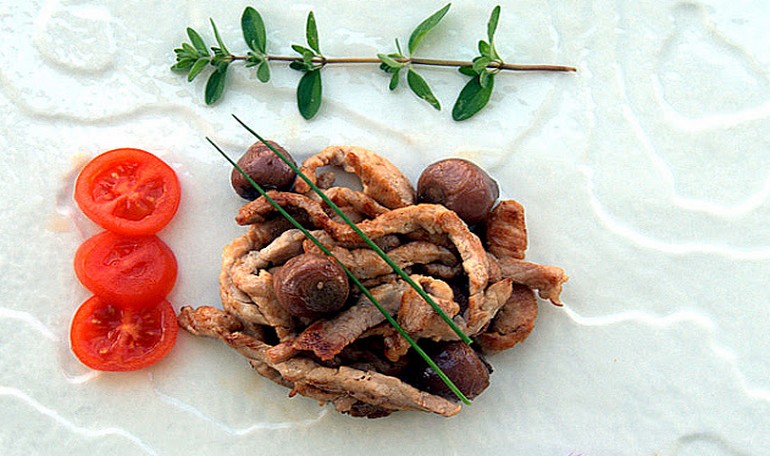 Ingredients
---
Ingredients for 4 people:
- 400g small slices of rump's calf
- 1 small jar of lampascioni "Buongustai di Calabria"
- 4 little tomatoes
- Pesteda Vis
- ¼ lemon
- 30ml white wine
- extra virgin olive oil "Terre Rosse"
Preparation
---
Eliminate the possible fat parts from the meat . Cut every small slices to stripes. Pour the juice of lemon on the calf, add a pinch of pesteda and some oil virgin extra of olive. Add the white wine, the mix all, cover the bowl and store in the refrigerator for 30 minutes.
Put a frying pan on the fire and when this is well warm insert the straccetti of calf and after one minute add the lampascioni. Cut the tomatoes in small slices and put them on a side of the dish.
Insert to the center of the dish a nest of straccetti of calf with lampascioni. Decorat the dish with fresh aromatic grass.