Cake with apple and chestnut cream
This spoon sweet is perfect for the tea-time: crunchy on the outside , soft and rich of seasonal fruit inside.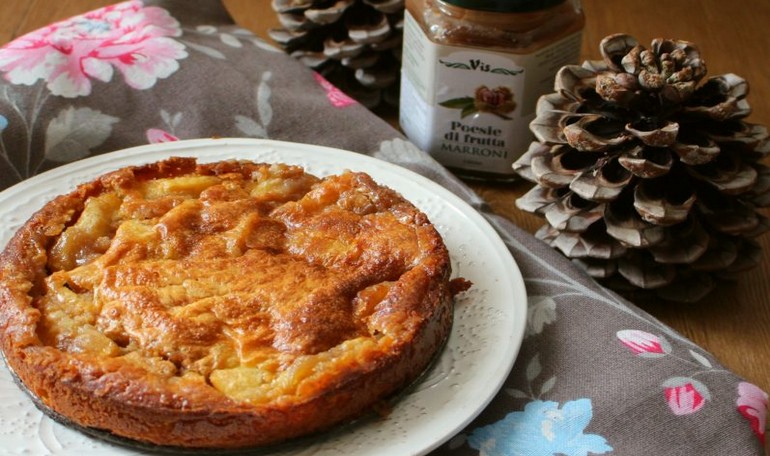 Ingredients
---
Ingredients for a cake-tin with a diameter of 23cm:
- 1 organic egg
- 4 spoons of flour type 00
- 100 ml milk
- 3 spoons of cane sugar
- 1 tea-spoon of yeast
- 3 sweet apples
- 25g butter
- 2 spoons of "Poesie di Frutta"chestnut cream
Preparation
---
Whip the egg with 2 spoons of sugar, add the flour and the yeast. Amalgamate the ingredients and pour the milk. Work the dough until you obtain homogeneus mixture. In another bowl put the apples previously cut in slices (thickness about 1 cm), then add the melted butter and the chestnut cream. Mix well and the dispose the apples into the cake-tin previuosly buttered. Pour the mixture over the apples and cook in a pre-heated oven to 170°C for about 35 minutes.
Take out from the oven and serve when it is still warm. You can taste this cake with scoop of vanilla ice cream.