The word from the nutritionist
Mango: the Fruit's King
The mango is the tropical fruit more sold after banana. It has got a long and oval form. This fruit has hot colors, red, yellow, orange and green, that revoke the summer.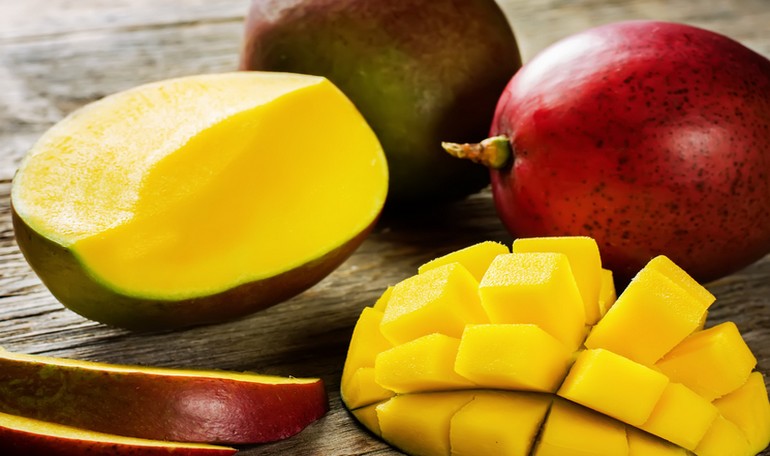 The mango is perfect for this season, because it has a high content of water. The mango is nicknamed "the King of fruit", because it has got many nutritional properties that are incredibly beneficial for your health. For example, its antioxidants help our organism to protect from very illnesses. The pulp is rich in fibres, minerals and vitamins, therefore is very good for avoid the obesity and the constipation. It is also perfect against the inflammation of digestive and respiratory system.
The greatest producers are Brazil, India, Mexico, Pakistan and Thailand. Recently is turned out Italy has got favorable environments for the cultivations of mango, especially in Sicily.
That saying, the mango is to the course of everybody, is easy to be cooked… Now touches to you to try!