09 MAY 2016
Vis presents the new wellness tastes in occasion of Cibus
Bergamot, Pineapple and Yellow Kiwi, Peach and Passion Fruit these are the three new flavour fo Vis.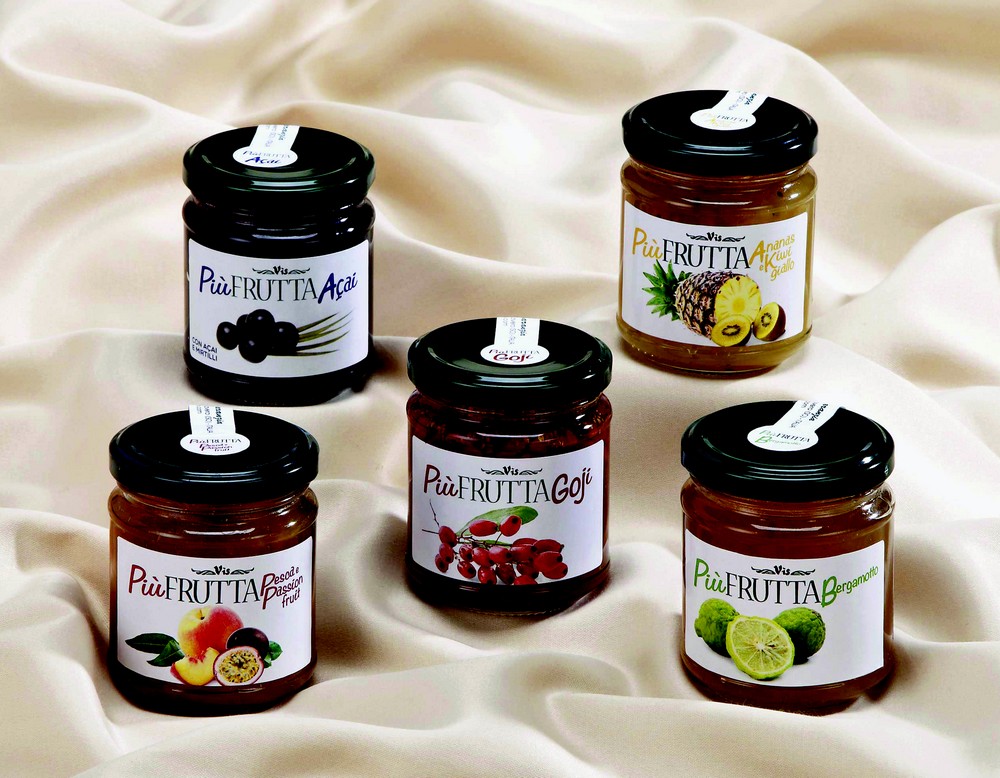 Also this year our company will be present at the XVIII edition of Cibus fair, taking place in Parma from 9 to 12 May, and in this important event we will show the new tastes of the "Più Frutta Benessere" range. Bergamot, Pineapple and Yellow Kiwi, Peach and Passion Fruit these are the three combination of flavour that are able to conquer the sportive and the lovers of a healthy life.
Pineapple and Yellow Kiwi is born to delight adults and children palates. The new extra jam with 65% of fruit has a fresh and exotic flavour, perfect to the good weather. The golden kiwi is a treasure trove of substances that aid your body: it's rich in vitamin C and E, fibres and potassium. The pineapple instead, source of mineral salts, aids the digestion and has draining and anti-inflammatory properties.
Vis has joint the Peach and the Passion Fruit in a jam with 65% of fruit, that is able to satisfy the most demanding consumers. Their mix creates a sweet and character product with a tropical flavour. Not only. Thanks to its depurative and digestive properties, the peach aids the flow of blood and it's a great allied in the hypocaloric diets because it's rich in water and fibres. The passion fruit, or maracujá, has an aromatic and juicy pulp and it's a chest of iron, potassium, magnesium, vitamin A and omega 6.
The Bergamot is the new marmalade of the Più Frutta Benessere range: Vis takes the best of its fragrance and the intensity of flavours to create a unique product. Rich in vitamin A, C and B, the Bergamot is an important source of polyphenols and antioxidant substances that aid to keep in form. Not only, if correctly in an equilibrated diet, the Bergamot aids to control the cholesterol level.
Stand H340 Pad.5