Biscuits of shortcrust pastry with wild berries jam
These biscuits are perfect to eat as breakfast or afternoon snack during these Christmas holidays, but they are also a funny homemade gift, maybe packaged in a elegant box.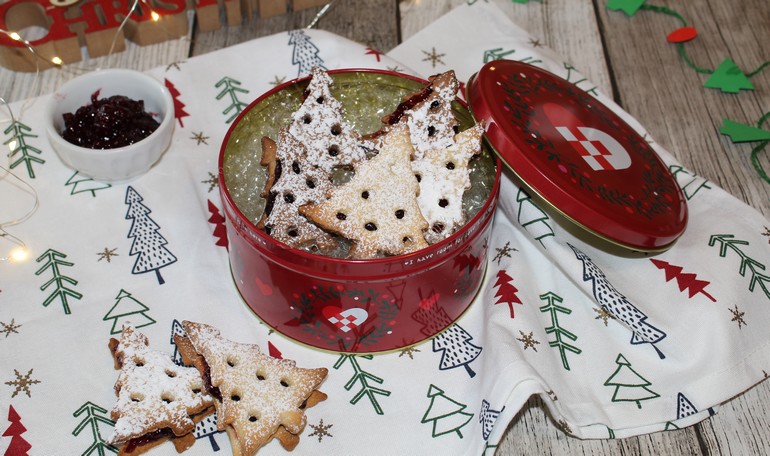 Ingredients
---
Ingredients for the shortcrust pastry:
- 300g flour
- 150g sugar
- 130g butter
- 2 eggs
- a packet of yeast
For filling:
- "Natura & Tradizione" wild berries jam
For garnish:
- icing sugar
Preparation
---
Prepare the shortcrust and spread it over a working table previously floured. Using a biscuit cutter (tree-shaped) cut different biscuit. Take the half of biscuits and cut some little holes over everyone.
Dispose all biscuits over a baking tray previously cover with a baking sheet and cook them in a pre-heated oven to 180° for about 20 minutes. Let them cold and then spead a spoon of jam over the biscuits without the holes. Now dispose the biscuits with the holes over the jam. Sprinkle all with incing sugar and serve.