Biscuits with jam covered of chocolate
Here you can find a tasty idea to prepare for the mother's day...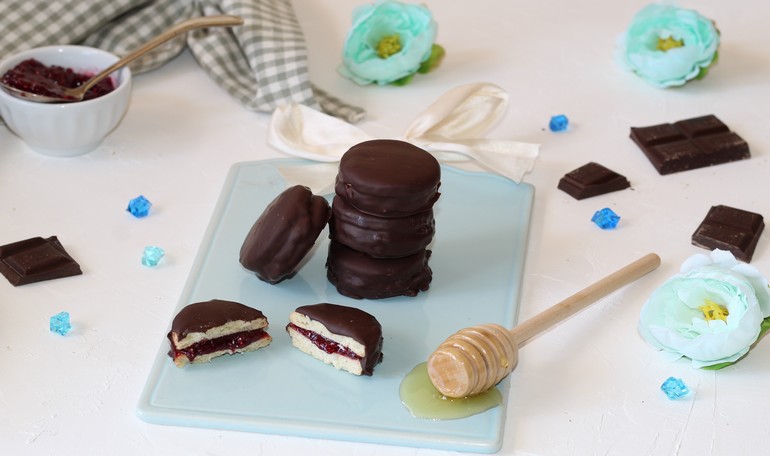 Ingredients
---
- 300g flour 00
- 150g sugar
- 130g butter
- 1 spoon of lime honey
- 2 eggs
- 1 packet of vanilla
For stuffing:
- 1 jar of raspberries jam
For covering:
- 150g bitter chocolate
Preparation
---
Prepare the shortcrust pastry, then make a ball and cover it with a food-film.
Spread the shortcrust pastry over a working table previously floured and cut different disks using a mould for biscuit .
Dispose the biscuits over a baking tray previously covered with a baking paper and cook them in a pre-heated oven to 180° for about 15/20 minutes. Let them cold. Take the half of biscuits and spread over them a layer of jam, then cover everyone with the rest of the biscuits.
Melt the chocolate in bain marie and pour it over all biscuits. Store them in fridge for about 10 minutes and serve.