Our friend of the blog Cuore di Sedano proposes a simply recipe very fast to prepare for the Afternoon Break. These whole biscuits, very fragrant and perfumed, are able to sweeten your day.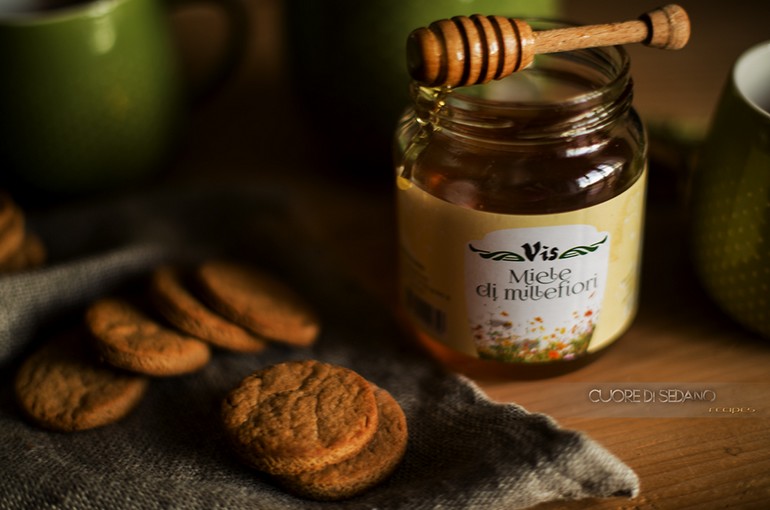 Ingredients
---
- 200g wholemeal flour Ruggeri
- rind of one organic lemon
- 1/2 tea-spoon of of yeast
- 1 egg
- 50 ml oil
- 2 spoons of Vis honey
- a pinch of salt
Preparation
---
Put all ingredients into the kitchen machine following the order of the list. Knead using Mode Bimby 20 sec / speed 6. Put in fridge for about 15 minutes.
Spread the dough using a rolling pin (thickness: 5mm)
Cut the dough using a cookie cutter and put the cookies into the baking sheet previously covered with a baking paper.
Cook in a pre-heated oven to 160°C for about 15-20minutes
Let them cool before serve and store them in a jar with an air-tight stopper.
DISCOVER ALSO...
all fragrance of Vis honey