Brownies with bitter chocolate, honey and nuts
Our friend of the blog Olio&Aceto proposes a tasty sweet, not very light, but perfect for the Carnival time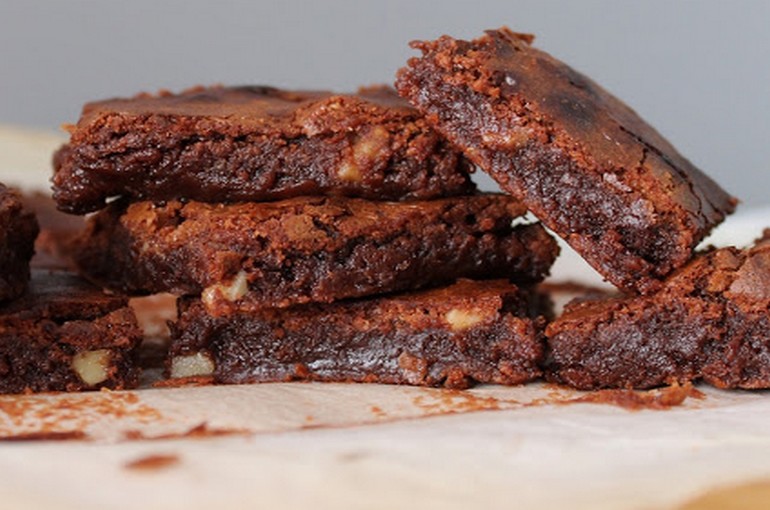 Ingredients
---
- 90g flour 00
- 150g butter
- 180g bitter chocolate
- 200g sugar
- 20g cocao
- 100g minced nuts
- 1 spoon of mixture of flower essences honey
- 2 eggs
Preparation
---
Melt in bain maria the chocolate with the butter, then pour this mixture into a bowl and add the sugar, the honey and the nuts. Mix all well.
Add the flour, the cocoa and the egg and work the mixture using the egg beater.
Put all into a cake tin previously cover with baking sheet and cook in a pre-heated hoven to 170°C for about 20/25 minutes.
Let it cool and cut it in a lot of square.
DISCOVER ALSO...
all fragrance of Vis honey