Halloween little tarts with jam
These funny little tarts will be very appreciate during the Halloween party of your children.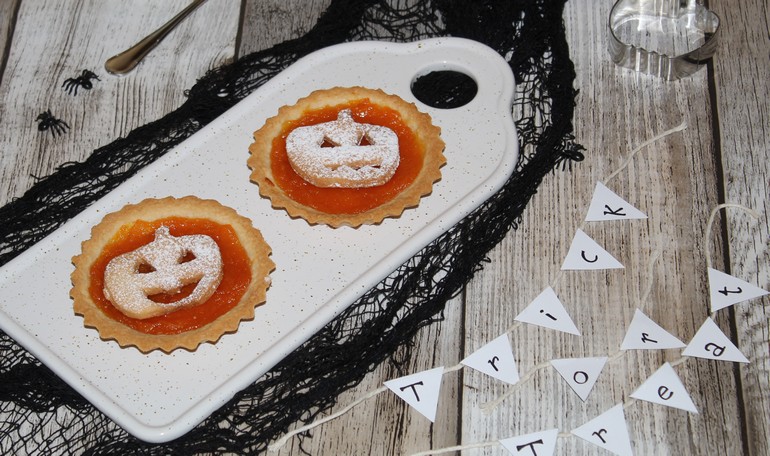 Ingredients
---
Ingredients for the shortcrust pastry:
- 300g flour type 00
- 150g sugar
- 130g butter
- 2 eggs
- 1 spoon of honey
- 1 phial of vanilla aroma
For stuffing:
- 1 jar of "Natura & Tradizione" Ace jam
For garnish:
- Icing sugar
Preparation
---
Prepara the shortcrust pastry and spead it over a floured working table. Then use the pastry to cover the mould for little tarts, previously buttered. Whit the rest of the pastry cut some biscuit with a pumpkin form.
Put the little tarts and the biscuits over a baking cases previously cover with a baking paper. Cook the biscuits in a pre-heated oven to 180° for about 15 minutes and the little tarts for about 20 minutes.
Let them cold and the sprinkle with icing sugar, for last dispose the pumpkin biscuits over the tarts.