Small pies with ricotta and apricot jam
Today Elvira gives us the recipe to prepare a healthy and genuine snack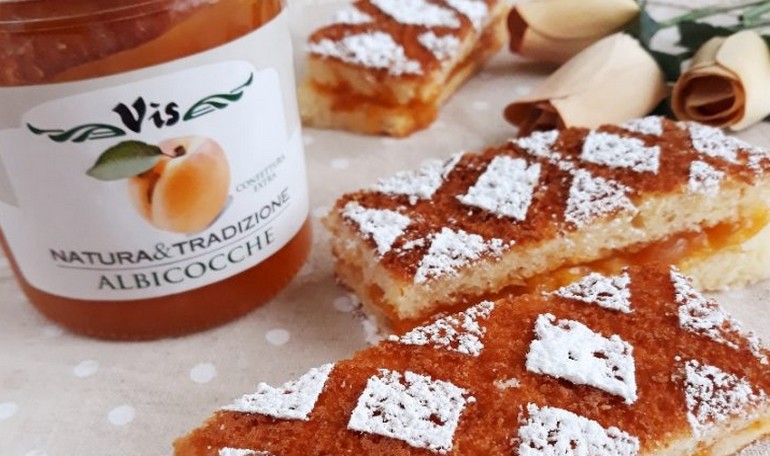 Ingredients
---
- 250g flour
- 250g ricotta cheese
- 200g sugar
- 3 eggs
- 2 spoons of seeds oil
- 1 sachet of yeast
- 1 sachet of vanilla
- 1 pinch of salt
- "Natura & Tradizione" apricot jam
Preparation
---
In a bowl whip the eggs with the sugar until you obtain a fluffy mixture. Add the oil and the ricotta and mix the dough with a spoon. The add the flour, the yeast and a pinch of salt. Mix all until you obtain soft cream. Cover a square or rectangular pan with a baking paper.
Pour the cream and level it with a spoon. Cook the cake in a pre-heated oven to 180° for about 35 minutes.
Let it cold and then take out of the pan. Cut the sides and then cut the cake in horizontal way. Leave the two layer overlapping and cut the different small pies (sizes: 12cm x 4cm)
Stuff every small pie with apricots jam and then sprinkle the surface with the icing sugar.