Milgiaccio with blueberries in syrup
This is a typical sweet of Campania that is prepared for the Mardi Gras.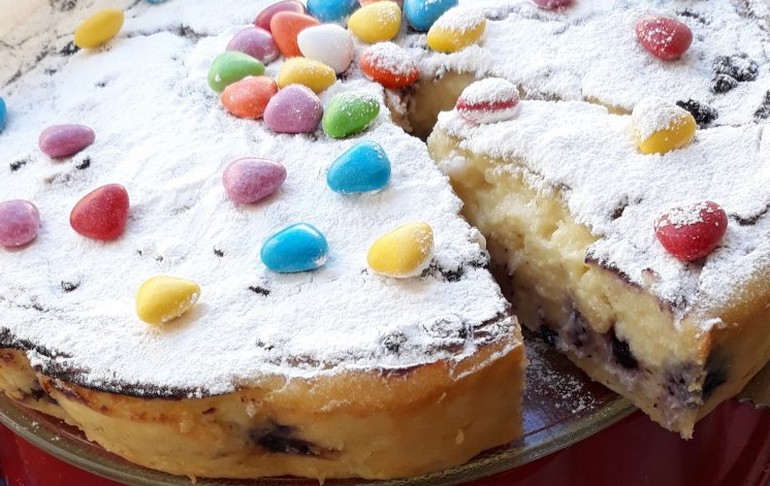 Ingredients
---
- 1 liter of skimmed milk
- 250g semolina
- 250g fresh ricotta
- 3 eggs
- the rind of one lemon
- 1 ampule of mixed flower aroma
- 100g evo oil
- 250g brown sugar
- Vis blueberries in syrup
- smarties
- icing sugar
Preparation
---
Pour the milk in a saucepan, and warm it on fire, until it boils, then low the fire and joint some semolina at a time, mixing with a wood spoon.
Transfert the mixure into a kitchen robot and let it cold, then add the sugar and the oil. Mix well all ingredients. Now add the eggs, the rind of lemon, the aroma and the ricotta. Mix the ingredients until you obtaina homogeneous dough.
Pour the half of the dough into a cake-tin (diameter: 26 cm), previously oiled and floured, and dispose some blueberries over the mixture, then pour the rest of dough. Level the surface using a spoon and the garnish with some blueberries and some syrup. Cook in a pre-heated oven to 150°C for about 1 hour and 15 minutes.
DISCOVER ALSO...
the other flavours of Vis honey