Muffin with whole flour, ricotta and blueberries
These muffins with whole flour, ricotta and blueberries are a perfect idea for a afternoon snack rich in taste and genuineness.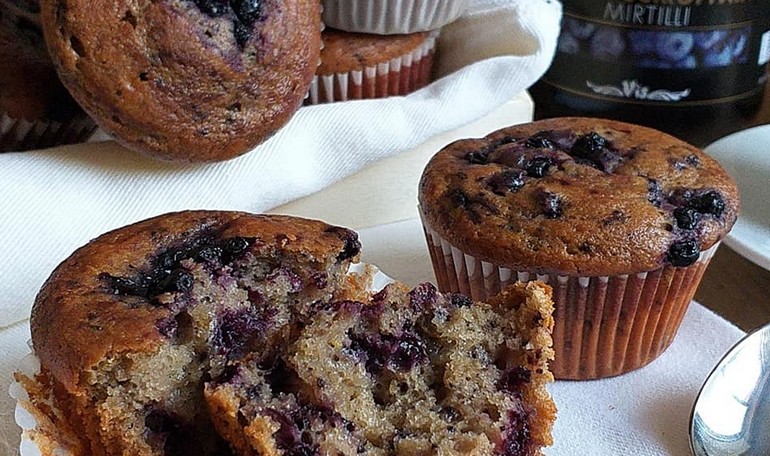 Ingredients
---
- 200g fresh ricotta
- 180g sugar or brown sugar
- 2 eggs at room temperature
- 50ml milk
- 60ml seeds oil
- extract of vanilla
- 190g whole flour
- 8g yeast
For stuffing:
- 100g blueberries in syrup
Preparation
---
In a bowl pour the ricotta and mix it with the sugar and the extract of vanilla. Add one egg at a time, then pour the oil and the milk. Work the these ingredients and finally add the whole flour previously mixed with the yeast. Mix well all and then add the blueberries in syrup.
Divede the mixture in 10 muffin moulds, previously covered with the appropriate paper cups. Cook in a pre-heated oven to 180° C for about 20-25 minutes. Let them cold before serve.