Chicken with lemon, mustard and honey
This chicken is a good idea for a tasty lunch, but don't forget to buy a good bread because with its sauce it obbligatory to do the scarpetta!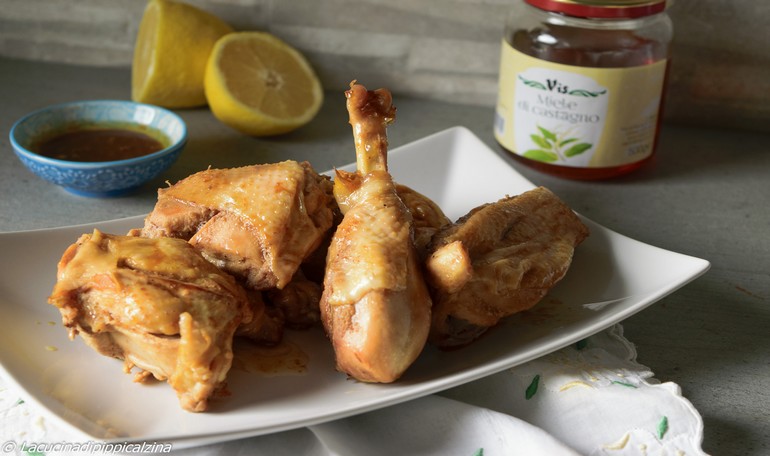 Ingredients
---
- 800g chicken in pieces
- 1 spoon of chestnut honey
- 1 spoon of mustard
- 1 lemon
- broth
- salt
- pepper
Preparation
---
In a bowl mix the mustard with the honey, the lemon juice, a pinch of salt and peper. Take the chicken and make some transversal cuts over the surface.
Put the chicken into the mixture and turn them very well in order that the mixure enter into the cuts. Cover the bowl and store it in frige for about 1 hour.
In a saucepan pour some oil and add the chicken. Brown it, add some broth at a time, put a cover and let it cook for 30-40 minutes.
When you finish to
rigirando il pollo ogni tanto durante la cottura. A fine cottura, sollevate il pollo e mettetelo su di un piatto da portata e mettere il sughino ottenuto in una salsiera o ciotolina per servirlo.