Cake with strawberry jam and almonds
Tasty, light and very soft this cake with chocolate will please everyone: it is without egg and butter, but with a lot of yogurt, honey and pieces of chocolate.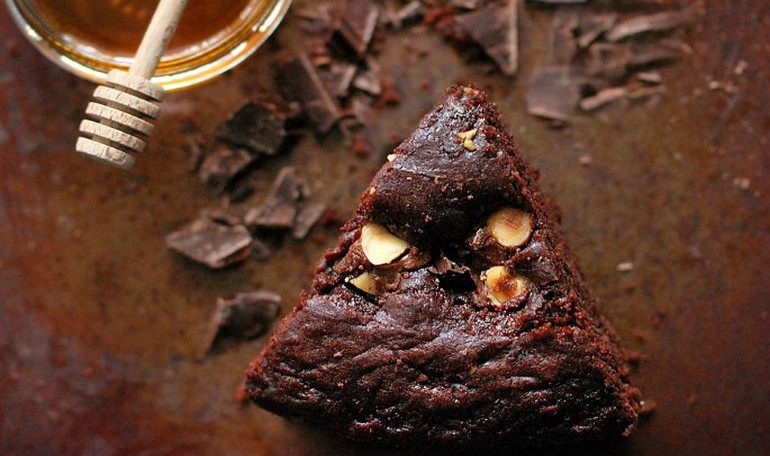 Ingredients
---
- 260g white yogurt
- 100g fine brown sugar
- 50g Vis chestnut honey
- 90g seed oil
- 120g milk
- 210g flour
- 50 g bitter cocoa
- 50g potato starch
- 1 sachet of baking powder
- 1 pinch of salt
- 100g chocolate (I used a milk chocolate with whole hazelnuts)
Preparation
---
In a bowl sift the flour, cocoa, potatoes starch, baking powder and salt. Separately, pour yogurt, honey and sugar into another bowl and beat everything with electric whisks for 5 minutes. Add oil and milk and beat again. Pour this mixture into the flour's bowl mixing with a spoon.
Pour the mixture into a greased and floured 24 cm cake tin, level it and add the chopped chocolate. Bake in preheated oven at 180 ° C for 40 minutes (keep the cake in the central part of the oven and cover with aluminum if, after about 20 minutes, it become too much dark on the surface).
DISCOVER ALSO...
the other Vis honey