The word from the nutritionist
The turmeric: "Saffron of Indies"
The turmeric is a grassy plant coming from south-oriental Asia used as spice in the Indian, Middle-Oriental and Thai cuisine.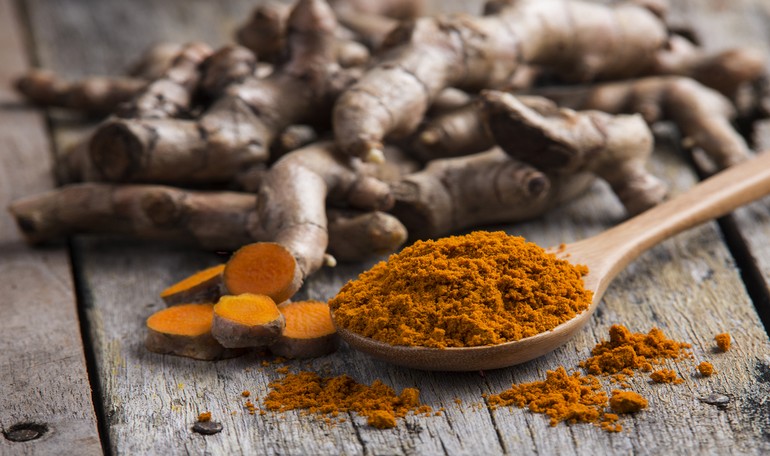 It is also said "Saffron of Indies" for her intense gilded yellow colour that remembers the one of saffron. According to some searches, it was discovered that the turmeric reached the European banks thanks to the Arabs during the period of the commerce of spices in the Mediterranean Sea.
The turmeric has a detoxifying action for the liver and for the organism over to be an anti-inflammatory. Moreover it seems very useful to limit troubles like stress, cardiovascular problems, diabetes and digestive troubles. The turmeric keeps our brain active and healthy.
It is advisable therefore a daily use of this spice that we can put on our table in different ways:
adding it in the water of cooking of pasta or simply in the gravies;
in function of colourant for the yogurts and for the sauces;
inside vegetables' side dish to enrich its taste;in particular with the cereals like for example chickpea and lentils;
blending it in the mixture of various sweets which cakes, biscuits and muffins.