Bocconcini of chocolate and chestnut cream
Here you can find another idea for your home-made Christamas gifts.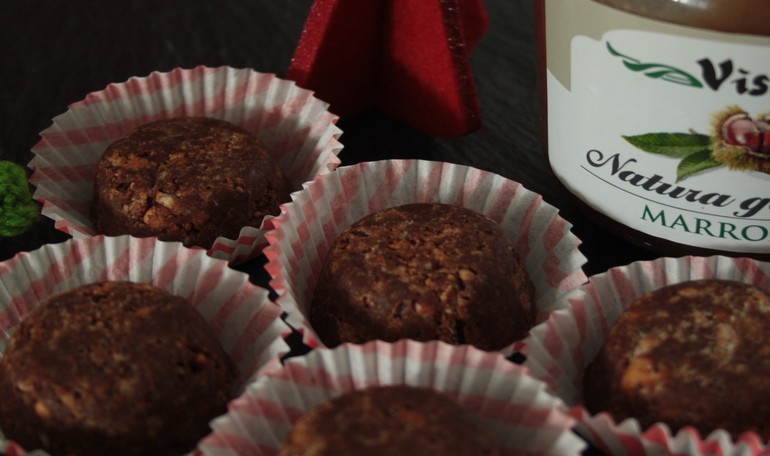 Ingredients
---
- 200g dry biscuits
- 125g bitter chocolate
- 110g butter
- 50g icing sugar
- 3 spoons of "Natura Golosa" chestnut cream
- q.b. grated rind of one orange
Preparation
---
Melt in bain-maria the chocolate with the sugar and the butter. In the meantime mince the biscuits and put them in a bowl.
When the chocolate is melted, turn off the saucepan from the fire, and add the chestnut cream. Mix all well.
Add the cream to the biscuits and amalgamate all with a wood spoon. Pour the mixture into the apposite little molds (if you haven't them you can make some little balls). Store them in fridge for about 30 minutes before serve.