Don't think that this is the typically apples pie, indeed, the Ace extra jam joint to the stone-ground organic flour making it a winner choice.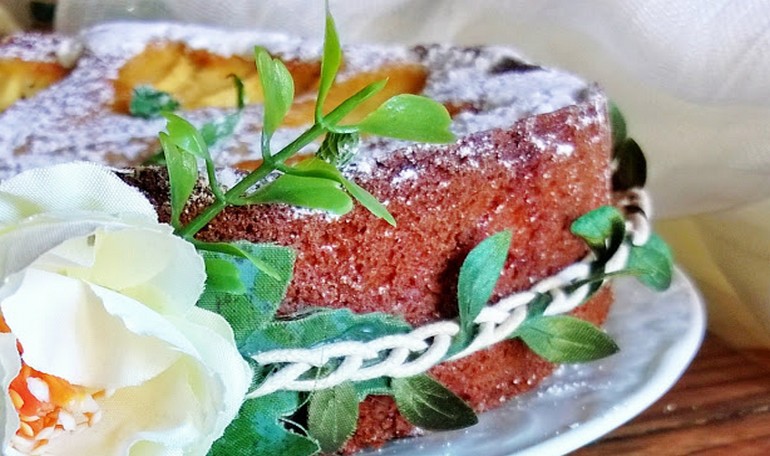 Ingredients
---
- 4 Pink Lady apple
- 1 White Yogurt
- 3 Eggs
- 1 Sicilian lemons
- 2 Sicilian mandarins
- 1 packet of yeast
- 50g "Natura e Tradizione" Ace jam
- 250g Organic flour type 1
- 200g sugar
- 1/2 glass of Olive Oil
- 1 pinch of salt
- icing sugar
- leaves of mint
Preparation
---
Peal the apples, cut them in slices and soak them with lemon juice in a bowl. In the meantimes mix the flour with the yogurt, the eggs, the oil, the jam, the sugar, the mandarin juice and for the last the salt. Pour the dough into a cake-tin previously buttered, level the surface of the cake and cover it with the slices of apples, previously drained, finally sprinkle all with icing sugar. Cook in a pre-heated oven to 180°C for about 35 minutes. If you see thet the cake becomes too dark cover it with an alluminium foil. Let it cool and sprinkle it with icing sugar before serve. You can also garnish it with some caramelized leaves of mint.