Shells stuffed woth red-currant jam
These soft shells stuffed of jam are perfect to start the day with a good energy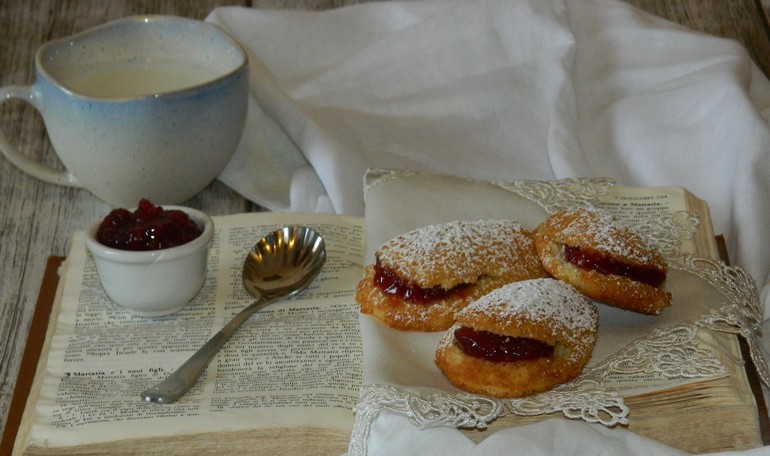 Ingredients
---
- 1 egg
- 60g sugar
- 50g flour
- 50g butter
- 1/2 tea-spoon of yeast
- vanilla aroma
For stuffing:
- Red-currant extra jam
For garnish:
- icing sugar
Preparation
---
Melt the butter and let it cold. In the meantimes work the egg with the sugar using the eletric whisk. When you obtain a clear and frothy cream add the flour and the yeast, mix all delicately. For the last add the butter e amalgamate the dough. Store it in fridge for about 2 hours.
After this time, pour an aboundant spoon of dough in a mould for madeline. Cook in a pre-heated oven to 200° for about 8/10 minutes. Let them cool. Cut every madeline in two part and stuff with red-currant jam.
Sprinkle with icing sugar before serve.