Cookies with chocolate drops and coconut
The Chocolate Chips Cookies are the famous American biscuits with drops of chocolate. Simona prepared them with a particular ingredient: the coconut.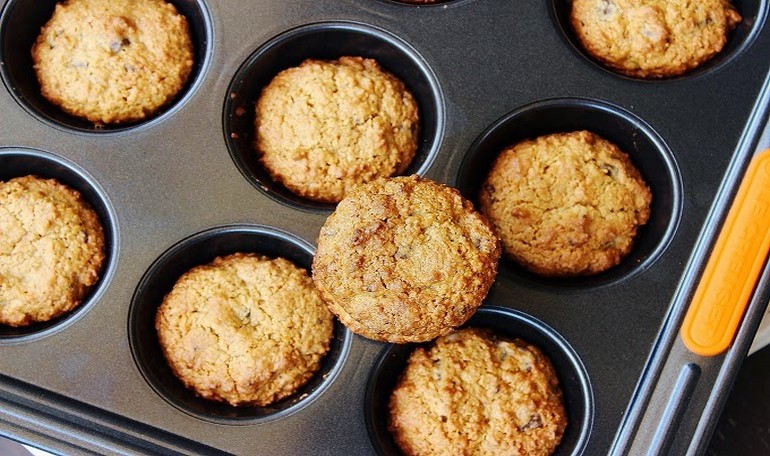 Ingredients
---
- 300g butter
- 225g cane sugar
- 250g coconut
- 120g eggs
- 200g flour
- 30g Vis honey
- 200g drops of chocolate
- 6g yeast
- vanilla bean
- a pinch of salt
Preparation
---
Whip the butter with the cane sugar, the vanilla bean, the honey and the salt. Add the eggs, the two flours (type 00 and coconut) , the yeast and the drops of chocolate. Using a spoon pour the mixture into the muffin pan previously buttered and floured. Cook in a pre-heated oven to 180°C for about 15 minutes.