What do you think about a fragrant snack, very fast and easy to prepare?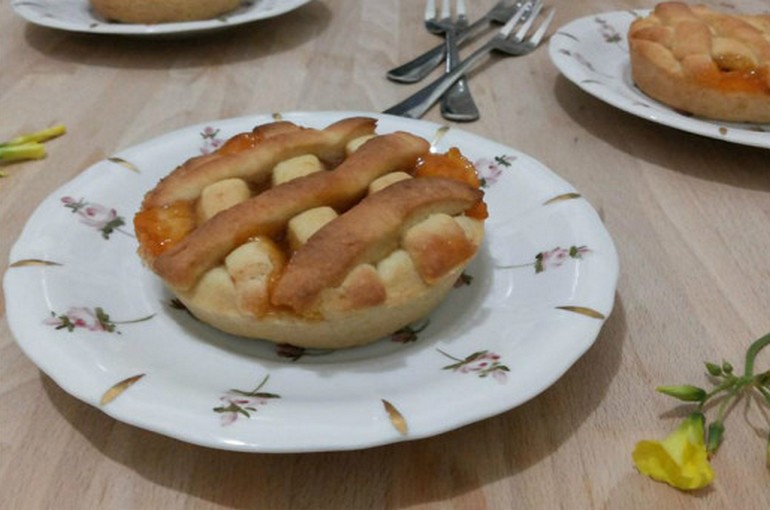 Ingredients
---
Ingredients for 6 little pies:
- 250g of flour
- 100g of powdered sugar
- 75g of butter
- 2 yolks
- a pinch of salt
- 40g of baking powder for desserts
- the grated peel of 1 lemon
- a drop of milk (if necessary)
- Jam to taste (for me peach extra jam Vis)
Preparation
---
Heretically put the powders in the kneader with the peel of lemon and at the centre the yolks and the butter in pieces. Let the gancio K work until you obtain a compact and not sticky dough (I added a drop of milk).
If you have time, let the shortcut pastry rest in the fridge, otherwise stretch it out at a level of about 4-5mm and cover the one-portion pie moulds. Fill with a spoon of jam and complete with the classic little stripes.
Bake in the oven at 180° for about twenty minutes.