Tiramisù with wild berries
In this recipe the tiramisù are revisited in a fresh and sping key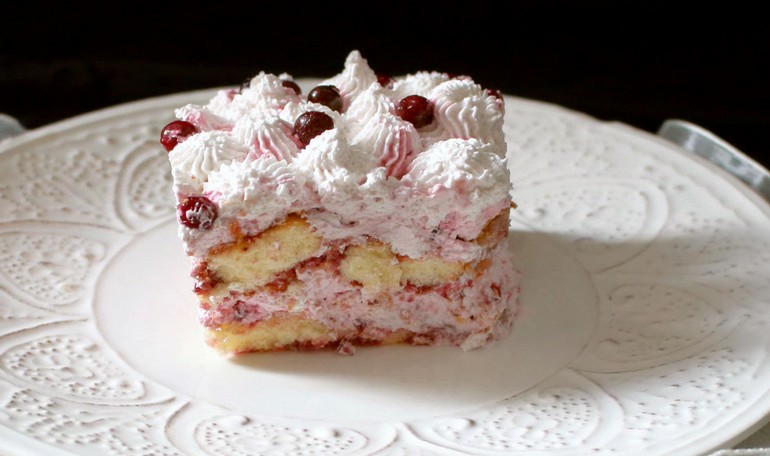 Ingredients
---
- 16 savoiardi
- 250 ml cream
- 100g mascarpone
- 1 spoon of sugar
- 1 jar of wildberries in syrup
Preparation
---
Mix the mascarpone with the sugar until you obtain a soft cream. In the meantime beat the cream till stiff, then add the half of it to the mascarpone cream. Amalgamate the ingredients.
Separate the syrup from the wild berries and add them to the mascarpone cream, mix delicately. Soak the savoiardi into the wildberries syrup (both the sides). Dispose them into a cakepan and form the first layer of the tiramisù. Spread over the biscuits the half of the mascarpone cream and level it using the back of the spoon.
Form a second layer of savoiardi (previosuly soaked into the syrup) and cover it with the rest of the cream. Take the rest of the cream previously whipped and add some drops of syrup, mix delicatly in order to form a thin variegation. Put the cream into a sac a poche and decorate the tiramisù and add some wildberries. Store in fridge for about 1 hour and the serve.
DISCOVER ALSO...
the other Vis fruit specialties