The word from the nutritionist
On the snow… not just skiing!
The big season of skiing holiday weeks is just around the corner and many tourist locations offer different options beyond skiing. Some of these activities are extreme and hard, other are more easy, but not for this less funny.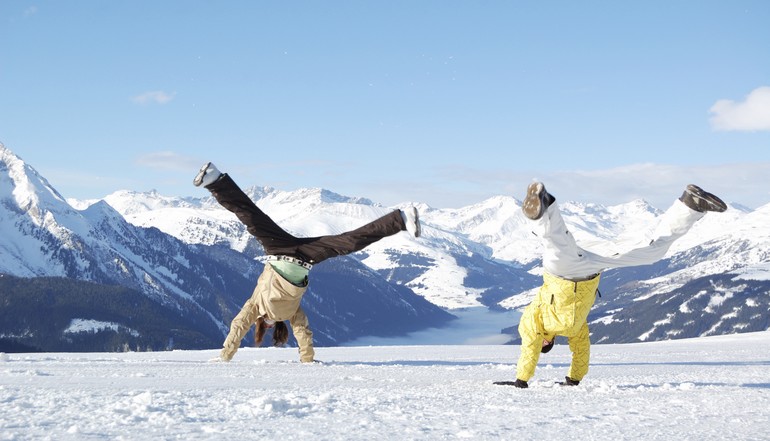 You can practice the Snowshoeing, where it is only necessary to fit the snow shoes and walk on the blanket of snow. It is also possible to do the horse racings with the sleight, the romantic rides in a chariot or the dog sledding.
If you prefer a more exciting sport, you can taste one of the new slants: the Airboard, a particular dinghy with an aerodynamic form, and the Hammerhead, a more evolved sleight, that allows you to speed on the snow . This year the fans of the Mountain bike can taste the Ktraf, a particular device that can be applied on the bike and allows to move on the snow. There is also the Skifox that is the ideal interconnection of skiing and sledding; fun is assured.
If you want to slide into dedicated tracks with a dinghy you have to practice the Snowtubing. Finally it's possible to choose the Snowkite where it is necessary to use both the snowboard and the sail of kitesurf.
Independent of the practiced activity remember that, in most cases, the incidents of avalanche are produced by the victims themselves; for this reason it's important to know the risks and the personal limits to have fun in the mountains without incidents.

Published 28 December 2016