The word from the nutritionist
Christmas: how to choose the gifts for your children
Some advice to find a good compromise between the children expectations, the limited family budget and the security of the toy.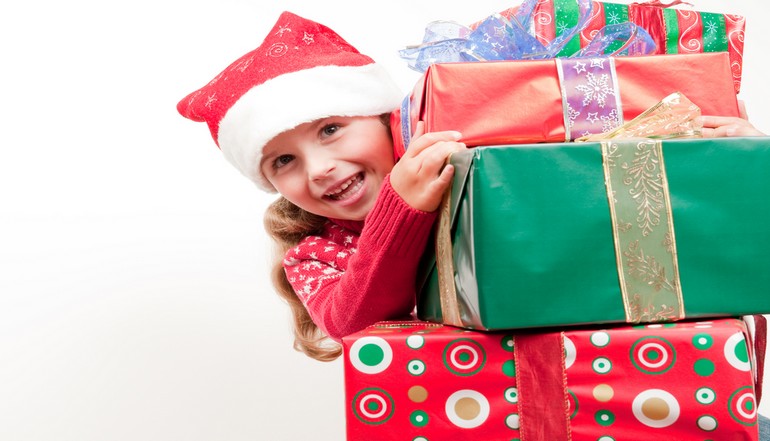 Choosing Christmas gifts is very hard, but if the presents are for the children, the research becomes a very exhausting challenge.
Fortunately, children often express all they want in their "wishes list", addressed to Father Christmas, Baby Jesus or directly to their parents. Anyway, it's not simple to find a good compromise between their expectations and the limited family budget. How can you face this problem?
The most important thing to do is to aid the children to understand the real Christmas spirit, the correct relation between the objects and the value of the gifts. Obviously the children are only children and you have the task to guide their choices.
It's important to choose toys that allow an interactive play, that stimulate the inventiveness, the fantasy and the creativity. Many times the toys are too much technological and not suitable for the age of the children.
It's a good idea to buy educational games, but without exaggerating: the child has also the need of physical activity. For this are perfect the presents that stimulate the child to move, to run or to assemble, as for example the bicycle or the kick scooter.
The society games are evergreen and never get out of fashion: they help the children to develop their fantasy and their ability to play in group, maybe with their parents too.
It's important to pay attention to the security of the toy, to avoid that the children hurt themselves while playing. Shown below are some advice to choose a safe toy:
- buy only games that have the brand CE;
- avoid all toys with an electrical plug, prefer the battery-powered ones;
- if you choose a present for a little baby, pay attention that it has no removable parts;
- avoid games with sharp edges.
But all over the all, remember that the gifts are a way to express your love for your children and for them the most beautiful gift is your time.

Published 14 December 2016