Milk sandwiches with culture yeast
Today we propose you an afternoon snack such as one of the past: simply, genuine and very tasty.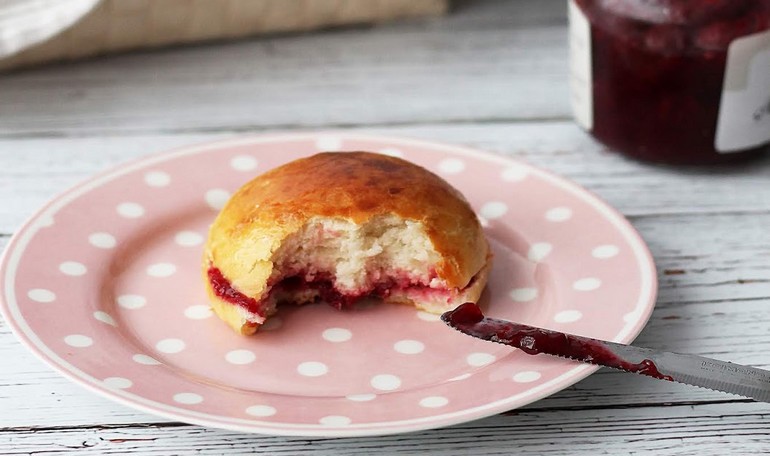 Ingredients
---
Ingredients for 12 sandwiches:
- 250g flour
- 200g manitoba flour
- 150g culture yeast
- ½ pinch of salt
- 80g sugar
- 250g whole milk
- 50g melted butter
- 1 yolk
- Sour cherries "Natura Golosa" jam
Preparation
---
Pour over a working table the two types of flour and make a well in the center where you have to add the yeast and the melted butter. Start to mix then add the milk, the salt and work the dough for 10 minutes. Put the dough into a glass bowl and cover it with a food film and store in fridge for one night.
Take out the dough of the fridge and let it a room temperature for about two hours. Then leave it to rise in a warm place for about 6 hours. Reverse the dough overe the table and form 12 balls. Brush everyone with a whipped egg and a drop of milk. Cover them with a food film and let them rise fot about 1 hour. Cook them in a pre-heated oven to 170°C for about 15 minutes.
Let them cold and stuff them with sour-cherry jam.