Chocolates filled with chestnut cream
An original idea, very simply to realize, for a home-mafe Chirstamas gift? These chocolates filled of chestnut cream.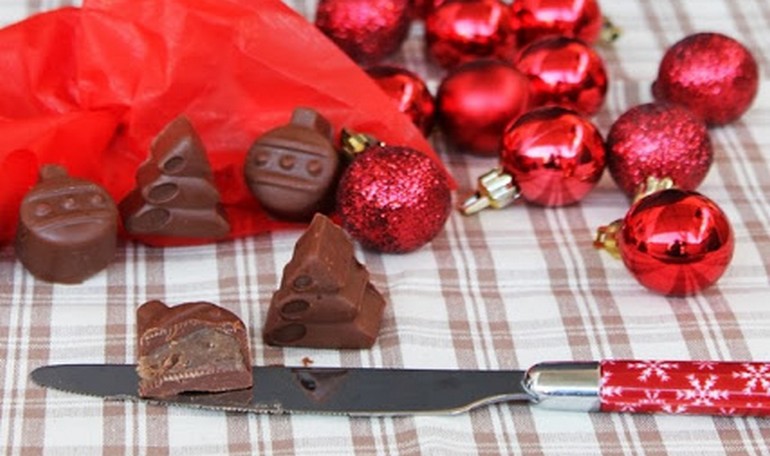 Ingredients
---
- 140g milk chocolate
- 5 spoons of chestnut cream "Natura Golosa"
- 2 spoons of butter
- 10 drops of chocolate liquor
Preparation
---
Warm 70g of chocolate in bain marie and then pour it in the moulds for chocolates in order to form the first layer. Store in refrigerator for 10 minutes. In the meantimes prepare the filling: in a saucepan melt the butter a low flame, add the chestnut cream and the liquor. Mix well and cook it until you obtain a dense cream. Let it cool.
Add this cream in the moulds (remeber to leave sufficent space do another layer of chocolate). Store in freezer for 15 minutes. Melt in bain marie the rest of chocolate cover with it the moulds. Store in fridge for about 2 hours. Remove to the moulds and serve.