Tart with wild berries jam
The tart with wild berries is an evergreen of the pastissery. It is realy very tasty! Perfect in the autumn, but also in every season, it is a comfort food with a genuine flavour.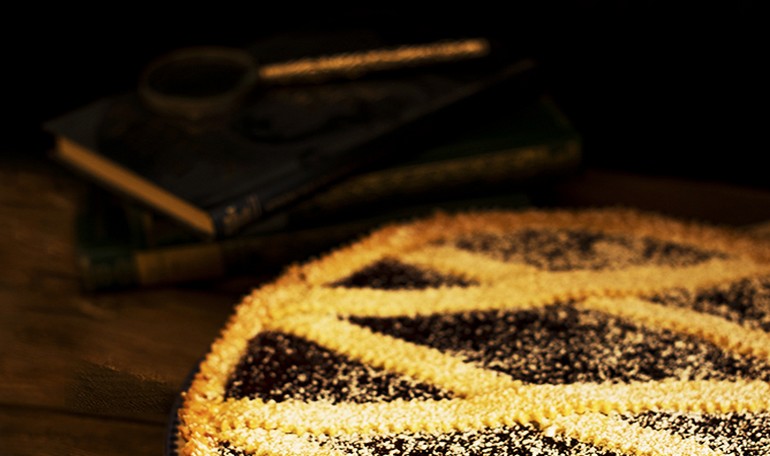 Ingredients
---
For the short-pastry
- 250g organic flour
- 125g soft butter
- 2 yolks
- 100g icing sugar
- vanilla flavour
- a pinch of salt
To garnish:
- "Natura Golosa" wild berries jam
- icing sugar
Preparation
---
Put the flour and the butter into a mixer and whisk for some minutes until you obtain a crumble dough. Pour this mixture over a working table and mix it with the sugar, the yolks, the vanilla and a pinch of salt. Work fastly the dough and then wrap it into a food film and store in fridge for about 30 minutes.
Remove 1/3 of the dough that you have to use to form the strips. Spread the remain dough over a baking foil with a rolling pin, and then put it into a cake-tin. Hole the surface of the cake using a fork and then spread the jam over it . Form the strips and garnish the cake. Cook in a pre-heated oven to 180° for about 30-35 minutes,
Let it cool and sprinkle with icing sugar.