Snow cone of white melon and rasperries jam
What's about a fresh snow cone? This is very tasty, thanks to a mix of flavour that are able to surprise you palate.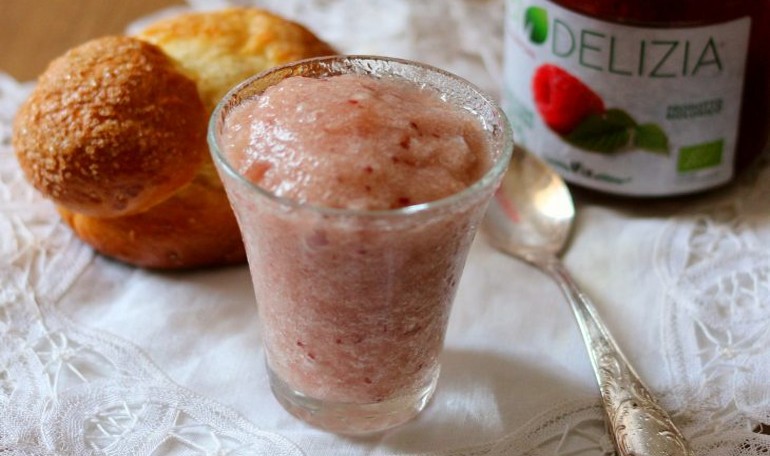 Ingredients
---
- 400g white melon
- 300g water
- 40g sugar
- 2 spoons of Biodelizia raspberries
Preparation
---
Cut in squares the pulp of the melon and put it in the container of the blender. Then add the water and the sugar. Blend all. Put the mixture into a plastic container, then add two spoons of jam. Mix all and store in freezer for about 1 hour.
After this time take out the container and mix to avoid that the mixture crystallize. Then put the container in freezer . Repeat this operation every hour for 3 times.
Before serve let the container for 10 minutes at room temperature, then mix and serve.